Top 5 PPC Software to Improve Your Pay-Per-Click Campaign Performance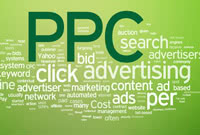 If you're looking for pay-per-click (PPC) marketing software, then you probably already have some campaigns set up, but you're realizing that you don't have the time to manage them yourself anymore and those campaigns are starting to stagnate, which costs you money. Finding the right PPC management solution for you can be difficult since much of your consideration depends on what your budget is, the scale of your operation, and the kind of investment that you've already put into your search marketing. However, at least one of these top PPC software solutions should fit your needs.

Marin Software is one of the big players in search marketing, so no wonder that it's made it to our list of the top PPC software out there. Marin Software is not a solution for the beginning search marketer, though. Their platform covers search, display, and social media advertising, bringing all of your advertising channels together into one, easy-to-manage place. Whether you're managing campaigns on Google, the Yahoo! | Bing Network, or even Baidu and Yahoo! Japan (in Marin's Enterprise Edition), Marin Software covers everything from campaign management to bidding to ad optimization. Starting at $500/month (at the minimum), Marin Software is definitely for bigger companies with more ad spend.

SearchForce's PPC management solution give you full control over your campaigns, keywords, ad groups, ad placement, and ad creative across Google, the Yahoo! | Bing Network, and Facebook through one interface. It's also a real time saver since it automates campaign management processes like editing copy, keywords, and creative across all your campaigns. Of course, they also give you keyword generation tools, multi-publisher editing, and universal bulk edits, which only saves you more time in managing your PPC campaigns. They also do search retargeting, so if you want to make a foray in that direction, SearchForce can help you out.

Kenshoo is great because not only do they have enterprise level search solutions, but they also have a local search platform as well that helps small businesses narrowly target the audience that they're looking for. Whatever your needs, Kenshoo provides bid management, conversion optimization, keyword generation tools, and detailed reporting and analytics to help you maximize your PPC campaigns. Kenshoo also puts out regular reports based on their customer data, which can be particularly helpful to those who want to learn more about the search marketing world.

Aimed at smaller businesses, WordStream's PPC Advisor is great for those who have a lot going on in their PPC campaigns, but no time to manage it all. With their 20-Minute PPC Work Week, they help you optimize your PPC campaigns quickly and easily by measuring your bids against the actual performance of your ads, helping you do better keyword research, optimizing ad text, and more. You can also learn more about the product in our WordStream interview with Larry Kim, Founder and CTO of the company.

Last but not least, IgnitionOne's real-time bidding and PPC management software gives you a centralized dashboard where you can manage, optimize, track, and generate reports on your PPC campaigns across all major search engines. Their predictive engine, dubbed SPOT®, also helps you take the guesswork out of estimating your search budget, which in turn helps your bottom line. SPOT® works by using a variety of algorithms and statistical modeling to forecast your keyword performance and help you determine how much you should bid on those keywords, thus putting your focus in the right place.
What PPC Software Do You Use?
This is only the tip of the iceberg where PPC software is concerned; there are literally dozens of solutions out there that range in features from enterprise-level operations to one-man shows. But to sort the wheat from the chaff, download Business-Software.com's Top 10 Paid Search Marketing report, which highlights and compares the industry's leading PPC marketing solutions.
What PPC management software have you used in past? Do you have experience with any of these solutions? Tell us what you think of your favorite (or least favorite) PPC software in the comments!