The Top 5 VoIP Service Providers for Businesses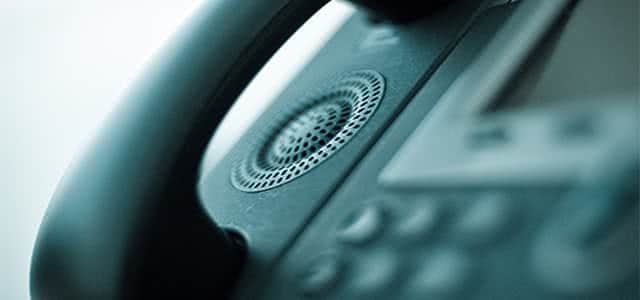 From the telegraph to the telephone, technology has consistently changed the way we communicate with each other both privately and professionally. Now in the 21st century, VoIP (Voice over Internet Protocol) services have ushered in the next step of our communications evolution by moving everyday voice transmissions into the online space. For businesses ready to cut the cord with traditional phone lines, these VoIP solutions offer enticingly affordable alternatives to the status quo. Requiring little more than internet-compatible phones, VoIP can offer all of the expected features of your regular phone line and more, all at a cheaper price.
Before jumping on board, you'll need to establish what type of equipment investment your company is prepared to take. In order to fully realize your VoIP solution, it will be necessary to obtain specially designed internet-capable phones, or to link your existing hardware with adapters. Make sure your VoIP solution of choice has a good list of available VoIP-capable equipment for purchase or lease that works well with your business plan. While these investments might inflate your start-up costs depending on what kind of equipment you already have, most of the leading VoIP service providers include free calls within the U.S. and Canada and offer a more consumer-friendly long-term plan than the big phone companies.

RingCentral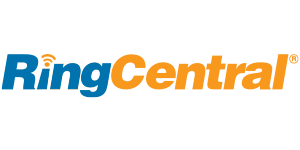 RingCentral brings all of your basic communication features in a convenient package that's scalable to your business needs. RingCentral offers a solid set of professional call options, such as toll-free, local and international numbers, along with directory listings. You can also operate your internet voice system at multiple locations across the country all on one convenient bill, with access to 24/7 customer support. If compatibility is a concern, RingCentral integrates with your other solutions like Salesforce or Google in order to provide a more comprehensive user experience for your teams.
Pricing
Standard: $24.99/month per user
Premium: $34.99/month per user
Enterprise: $44.99/month per user
Megapath

Unlike other providers, Megapath offers a fully integrated voice and data solution on their own private, nationwide data network. Since Megapath controls all of their own network usage, this allows for the prioritization of end-to-end voice traffic, resulting in a guaranteed high quality of service. Feature-wise, Megapath brings many of the same capabilities as other solutions, along with plenty of extras like emergency calling, which you should remember doesn't come standard with all solutions. Don't worry if you'd rather stick to your established internet service provider though, as a standalone version of Megapath is also readily available.
Pricing
Business Voice: $24.95/month per user
Business Premium: $34.95/month per user
Enterprise Voice: $44.95/month per user
Jive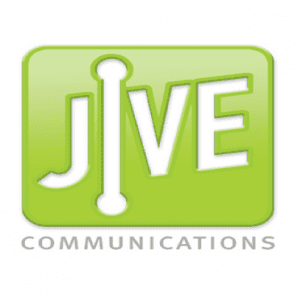 Jive gives you the flexibility to take calls on any device (like tablets or smartphones) over a connected, configurable network. Operating and managing your network is made easy through Jive's online web portal, from which you can manage your entire voice system at a touch from any location. With Jive's 10-party conference bridges and unlimited video conferencing, improving collaboration among your business is equally as convenient.
Additionally, Jive provides real-time analytics of your calls in order to help you discover trends and make smarter decisions. And, with a reported stability of 99.7 percent, you can feel secure knowing that your new system and all that data won't be disappearing on you any time soon. Rounding out their feature list, Jive also includes advanced ring strategies, unlimited call queues and caller ID.
Pricing
Tier 1: $29.95 per device (1-4 users)
Tier 2: $25.95 per device (5-9 users)
Tier 3: $23.95 per device (10-24 users)
Tier 4: $21.95 per device (25-49 users)
Tier 5: $19.95 per device (50-100 users)
8×8 Virtual Office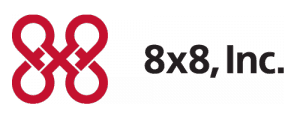 If your business requires a more global reach, 8×8 Virtual Office can help connect your voice with others all around the world. 8×8 has top-tier data centers located on almost every continent, meaning clearer connections, better call quality and minimal latency for your business no matter where or with whom you'll be talking. Should you need deeper insight into your communications data, 8×8's robust reporting and analytics capabilities will help you to make the most informed decisions; a standard feature with their base Virtual Office package. With their upgradable "Pro" plan, 8×8 includes their highly reviewed video web-conferencing interface, fast internet faxing and call recording right out of the gate.
Pricing
Virtual Office: Starting at $19.99/month
Virtual Office Pro: Starting at $49.99/month
Nextiva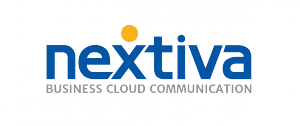 Businesses owners who frequently find themselves out of the office might want to look into Nextiva's offerings, which bring together your voice, email, conferencing and mobile communications under one platform. Users can access a unified view of their business to manage calls, employees and locations from any browser or mobile device, making it possible to stay connected from anywhere. Features include the ability to transfer and swap calls between devices or from on-site to remote locations in only one click. Plus, they understand that some people just want an upfront and hassle-free solution to get things going quickly. Nextiva provides that with no start-up fees, no contracts and competitive monthly prices.
Pricing
Office Pro: Starting at $19.95/month
Office Pro Plus: Starting at $22.99/month
Office Enterprise: Starting at $29.99/month

Head over to our Top 10 VoIP Business Phone Systems Report for an in-depth comparison of even more great VoIP options, or check out our VoIP blog content for some expert tips on how to get the most out of your system of choice.
[Photo courtesy of Camilo Rueda López]