Top Features of BI Solutions For Managing Business Data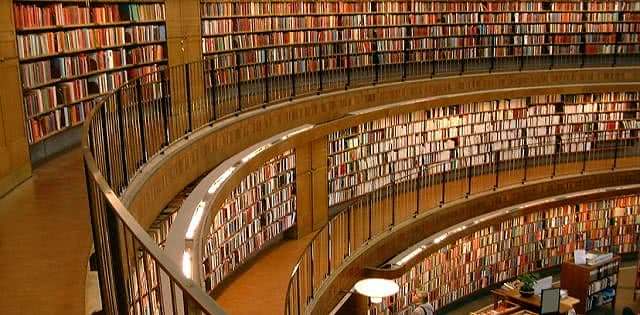 Handling a large collection of business data without business intelligence (BI) tools is akin to visiting your library's archives with no understanding of the Dewey Decimal System and no librarian to help. The average businessperson isn't familiar enough with the intricacies of corporate data to delve right in, gather the data they need analyzed and organize that data into easily understandable representations. You'd have better luck wandering that library trying to locate three books amidst thousands of others.
BI tools function as the librarian for your data library. In fact, BI tools are even better than the average librarian, as they not only expedite the data retrieval process, but also assist in data analyses and compilation.

Features of BI Solutions to Streamline Business Processes
There are many great features of BI solutions that can help your company simplify business processes. With the right array of features, your BI solution can enable your company to make important business decisions more quickly and efficiently. Here are some must-have features of BI solutions to keep in mind when you're searching for BI tools.
1. Mobile BI
Mobile BI features of business intelligence solutions are especially beneficial for business owners or workers that are frequently on the go. Having BI tools is great, but it can be unhelpful if the information you need is inaccessible when you need it. Mobile BI allows workers to be away from their office while still having on-demand access to important business data. This allows business owners to check metrics and ensure everything is running smoothly, even while they are miles away from a functioning computer. This also means that team members working remotely have access to all of the data that they need.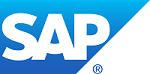 For a BI solution with mobile BI, check out SAP BusinessObjects Explorer:
SAP's BusinessObjects Explorer can connect to an array of data sources, consolidates all of this data into one platform and enables users to access insights remotely.
2. Detailed Analytics and Reports
Data that you've collected is essentially useless until it has been retrieved, analyzed and compiled into reports that users can understand. For companies that are collecting and keeping track of large amounts of data from their business processes, it's essential to have a BI solution that is equipped with extensive analysis tools.
Instead of dedicating a large portion of your workforce to sifting through information and compiling them into reports, a BI solution can automate that process for you. Reports, especially when coupled with detailed data visualizations, enable your workers to quickly and easily take note of critical information. BI solutions equipped with analytics to conduct "What If?" analyses can also help to streamline your business processes by taking note of what scenarios have a high likelihood of succeeding or failing.



For a BI solution with detailed analytics and reports, check out Birst:
The BI solution offered by Birst comes equipped with interactive data visualizations that help you to collaborate and distribute easily understandable analyses and reports.
3. Self-Service BI
Self-service BI portals allow any user to access the data that they need, even without IT support. This allows your IT staff to focus on more important matters, and simplifies the experience for your employees. With easy-to-navigate interfaces and detailed data visualizations, any member of your team can access and understand the data collected by your BI solution. It's difficult to keep up with your BI needs and can be costly to hire more IT members who are familiar with the intricate infrastructure supporting your BI solution. Self-service BI allows the average, everyday worker to make full use of your BI solution without taking up your IT team's time, enabling you to better allocate your IT resources.


For a BI solution with self-service options, check out ≈SiSense:
SiSense offers an easy-to-use, self-service business intelligence solution that enables users to understand the interface and build their own dashboards with little to no training, allowing users to be self-sufficient without IT support.
4. Customizable Dashboards
Dashboards play a critical role in having easy access to data compiled by your BI solution. Though dashboards seem to be pretty standardized at this point, customizable dashboards provide business owners with the opportunity to fully optimize their BI tools. The ability to tailor your dashboards allows users to focus on the key performance indicators or metrics that they need. With customizable dashboards, you can bring the modules that you need to the forefront of your dashboard, allowing you to access the data you need much more quickly and efficiently.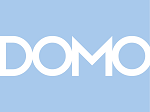 For a BI solution with customizable dashboards, check out Domo:
Domo's BI solution enables users to build their dashboards according to their needs, making it possible for users to organize and assemble their metrics in the manner that is most convenient for them.
5. Social Collaboration Tools
BI solutions that come equipped with social collaboration tools allow your workers to share business-sensitive information across departments seamlessly and quickly. Social collaboration features of BI solutions make it possible for team members to create and distribute notes on specific data sets without hassle. With additional chat features, colleagues can instantaneously discuss important data analyses as they are happening in real time without needing to leave their desks.


For a BI solution with social collaboration capabilities, check out QlikView:
QlikView's Business Discovery Platform comes equipped with built-in secure, real-time collaboration tools, making it possible for colleagues to engage in collaborative decision making based on easy-to-understand data.
Business intelligence plays a huge role in today's data-heavy business world. It's becoming more and more important that companies have access to and a deep understanding of the data that they are collecting. Trying to collect, compile and understand large amounts of data can be difficult and overwhelming. However, these features of BI solutions can (and will) play a great role in streamlining your business processes.
Want more information on the best BI software solutions for your company? Browse product reviews, top blog posts and premium content on our BI resource center page. To compare the leading business intelligence software, download and browse the Top 10 Business Intelligence Software report for free.
[Image courtesy of Marcus Hansson]