Trends in AP - What to Expect in 2017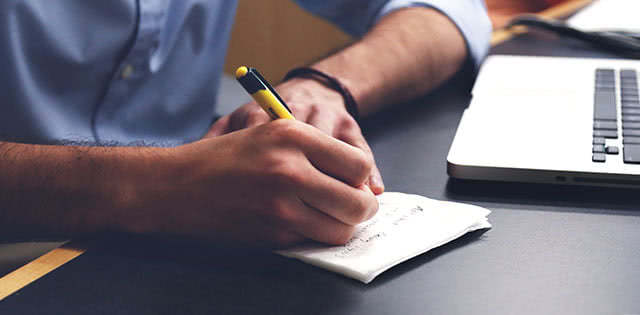 Many AP departments are looking back at a year where huge changes affected the accounts payable landscape. Although many companies still process invoices manually, more businesses are seeing the advantages of an automated account payable workflow. The 2013 Invoice and Workflow Automation (IWA) Benchmark Report noted that AP automation technology has come a long way and adoption by organizations worldwide continues to increase across the board. As rising economic challenges continue to push companies to do more with less, AP automation technologies will expand in the coming year in several areas. Here are four key predictions concerning AP automation innovations that will prepare you and your company for 2017.


Cloud applications, both public and private, have proliferated in the past decade. A report by Cisco found that more than four-fifths of all data center traffic — 83 percent — will be based in the cloud within the next three years. With little upfront investment and minimal overhead, the cost to implement an electronic invoice processing solution using cloud technology has been significantly lowered. Cloud-based solutions for AP and other business applications are becoming the preferred alternative to on-premises based solutions that require investments in hardware and IT staff. A recent study by Goldman Sachs reported spending on cloud computing infrastructure and platforms has grown at a 30 percent compound annual rate from 2013 through 2016 and is expected to continue through 2019 – compared with a 5 percent growth for the overall enterprise IT market.
There will also be a greater emphasis on integrating cloud-based AP solutions with existing financial systems. Integration eliminates juggling between multiple ERP and financial applications and brings the entire procure-to-pay cycle into sharper focus, making it easier for stakeholders to quickly identify needed improvements in the workflow process. The resulting well-defined business process improves quality, saves labor costs and provides real-time access to precise and actionable financial information.


A survey by the consulting firm, Kaufman Hall, reports that more than 70% of finance executives polled said their number-one goal for 2017 is greater visibility into financial data for decision-making. In addition, 90% said they needed to leverage available operations data to give executive management greater insight to make better-informed financial decisions. The need for increased visibility into all data sources, including backroom operations like Accounts Payable, has fueled a willingness to invest in transforming AP from a transactional model to a strategic resource for financial and operational data.
The advantages of improved visibility include a greater ability to impact management of working capital, gain real-time insights for cash forecasting and budgeting, identify growth trends, and manage customer and vendor relationships more strategically. The resulting data-driven organization empowers AP by utilizing real-time knowledge to inform and innovate, driving efficiency and better business results by allowing the team to focus on specific goals.
A recent study by Ardent Partners includes an expanded emphasis on improved analytics capability that delivers actionable intelligence, distilled from the raw invoice and payment data to the broader organization. 2017 will see an increase in the availability of agile reporting dashboards to analyze and distribute critical metrics to stakeholders involved in cash management, financial forecasting and strategic planning. With these capabilities, AP will assume a more strategic role in the organization and move further beyond its transactional heritage.


Mobile technology has been surprisingly under-utilized in workflow solutions for accounts payable, according to research done by the Aberdeen Group. Yet, leader organizations are 150% more likely to use mobile solutions for electronic invoices and approval workflows. Emerging trends for 2017 indicate an increased use of mobile devices in AP automation software. Invoices, inquiries, escalations and approvals, delivered by the automated workflow, will be accessible through smartphones, tablets and other devices to managers who can then take appropriate action from wherever they are. As the use of mobile technology for AP becomes more widespread, organizations will see improved internal communications, expedited vendor payments and the elimination of bottlenecks and delays in processing.
According to Gartner's Top Mobile Technologies for 2015 and 2016, Enterprise Mobile Management (EMM) – considered the future evolution and convergence of mobile device, mobile applications and enterprise file sharing will grow in scope and maturity.


Straight Through Processing (STP) in Accounts Payable is coming into its own in 2017, as technology leaders continue to refine and improve automation capabilities that drive more efficient and leaner end-to-end processes across the payables cycle. According to an Ardent Partners survey, 58% of 200 survey respondents viewed a truly touchless invoice environment as offering the highest potential to change AP operations. STP defines a fully-automated procure-to-pay lifecycle in AP, end-to-end, eliminating manual intervention and using automated workflow technology with well-defined, standardized business rules. The process begins at the requisition and encompasses ordering, vendor contract compliance, invoice receipt and validation, approvals, payment and posting to integrated financial and ERP systems.
Many vendors offer point solutions that only address discrete functions in the process, such as electronic invoicing or scanner capture and validation of paper invoices. In 2017, comprehensive single solutions that cover all aspects of the AP process are becoming more prevalent as the technology matures. A single solution significantly reduces human touches while ensuring that stakeholders are kept in the loop as processing transpires, for authorizations approvals and inquiries. A clear advantage that is that a single seamless operation eliminates the potential for error or friction between individual procedures and assures the integrity of the data.
The Future is Now
In the last ten years, AP has experienced a technology evolution that is gradually moving it away from the paper-intensive manual process of the past. This evolution has been driven by an increased management focus on business process improvement, cost reduction and the burgeoning availability of new and supportive technologies. While the future of accounts payable is closely tied to technical solutions, many of those solutions like docSTAR are already available and waiting to explode onto the scene as finance leaders with an eye on real change begin to recognize and implement them.

Keep up with the trends and find your new software platform today. Download your FREE report today.
[Image courtesy of Startup Stock Photos]