Upgrade Employee Communication with Relationship Management Software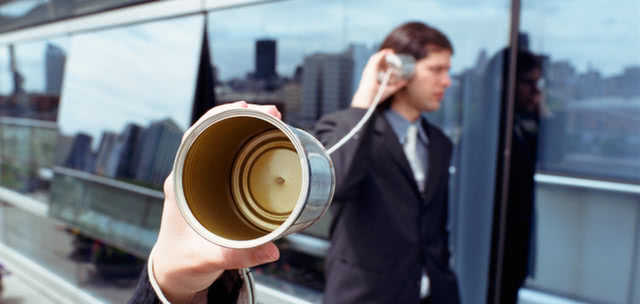 If you have ever been in the position of managing employees, either as direct supervisor or a top level executive, you are likely well versed in the frustration that comes with poor communication. With all of the various communication channels and bureaucracy most companies deal with, it can be nightmare to navigate the red tape.
While this is frustrating for managers, it can be equally as infuriating for employees on the front line who feel they are not allowed the latitude they need to be successful. In industries that rely heavily on customer relationship building and direct interaction with clientele, lack of employee communication can be a deal breaker for many employees. Why should your advisers deal with poor communication, inefficient processes and being forced to account for issues that result from all of these errors?
The Business Oxymoron: Great Customer Communication, Poor Office Communication
While some may be willing to navigate the waters, chalking it all up to corporate politics or "just the way it is", some top-tier talent are not as willing to overlook these inefficiencies. So how do we as managers overcome the inherent obstacles of corporate communication and equip our front-line reps with the tools they need to be successful?
The answer lies in innovation, integration and communication:
Pare down the communication into consolidated, effective channels
Streamline the approval process
Improve the availability of information, marketing materials, compliance standards etc.
Now how do we arm ourselves with all of that without significant investments in infrastructure, employee training and the like? Fortunately, this solution exists in the form of a Relationship Marketing platform.
The Benefits of a Relationship Marketing Platform
This software interface allows executives to…
Issue directives
Pass on pertinent materials, and…
Consolidate informational materials
Armed with the advantaged of streamlined communications and access to real-time information, you can allow your employees to take charge of their own success, deliver valuable insights to the client and foster fruitful relationships with clients as well as fulfilling their own professional goals.
In addition to the intangible benefits that come with these operational efficiencies, there are many more concrete advantages to streamlining your processes. The tenant of any successful business is the ability to successfully differentiate your business from that of your competitors. If your institution is able to count communication and collaboration among their core competencies, then you have gained a decided edge over the competition.
Instead of dealing with internal inefficiencies, you can focus your efforts on external expansion and maximizing profits and market strategy.
Want more on Relationship Management Software? Read articles, product reviews, top 10 reports and more from Business-Software.com's CRM research page.