Behind the Software Q&A with Vanilla Forums CEO Luc Vezina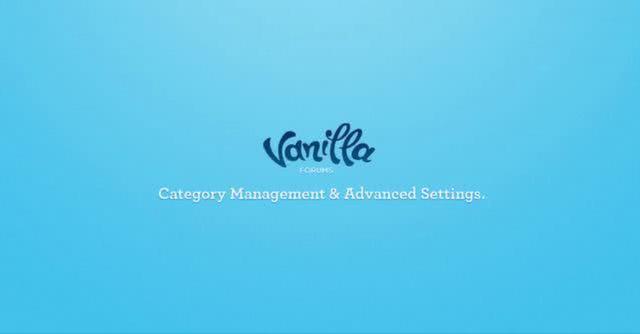 While naysayers claimed that the rise of social media would bring about the fall of traditional community forum solutions, they couldn't have been more wrong. With a modern design, integrated social tools and a robust mobile experience, Vanilla Forums has created the forum software of the future. In this Behind the Software exclusive, we spoke with CEO Luc Vezina for our Q&A with Vanilla Forums to see how mobile and social trends have shaped their community forum software for the better.
About the Company

WEBSITE: www.vanillaforums.com
LAUNCHED: 2009
LOCATION: Montreal, Canada
CUSTOMERS: HubSpot, Pebble, Xamarin
Business-Software.com loved featuring Vanilla Forums in our best-value community forum software post. What is Vanilla, in a nutshell, and how did the company get started?
Vanilla is a modern forum software product; we're a new and improved alternative to old forum solutions.
Before Vanilla was a company, it was an open source project. The original founder of Vanilla was Mark O'Sullivan. He was working at the time as a web developer, and had created a development community around web page design. He really wasn't happy with the forum software available back then: it was ugly and bloated, and didn't adhere to the modern design best practices—and this was maybe 7-8 years ago. So, Mark decided to create his own forum software and a lot of the members of his community started asking him, "Hey, what is that? Can I get a copy of the software?" People encouraged him to release it as an open source software product and license it, and that's what he did.
A few years later, he formed a company with his friend Todd Burry and it was accepted into the TechStars startup acceleration program in the summer of 2009. Vanilla Forums was launched there.
And that's when Vanilla Forums made the switch from open source to the SaaS solution that your company currently provides? What are the benefits that customers gain by choosing the paid version?
Vanilla continues to support its open source offering and the community of project contributors. A SaaS solution was launched in late 2010 so that we could provide our application to people who preferred that delivery model, and so that we could expand the product capabilities.
Our open source product is targeted at small, hobby communities. It's easy to install; it's easy to work with. Our SaaS product is more robust under the hood, and it allows us to support larger communities and provide more complex features. Some of our customers have communities that get tens of millions of pageviews in a month, and they need something robust. With the SaaS product, you get more features, and you get something that can scale up to high levels of traffic.
Has the role of forums and communities like Vanilla changed much since you first entered the market? If so, what big changes have you noted?
Forums have been around for a long time. As Vanilla was launching, social media was just starting to gain traction. Two to three years ago, people were just starting to pile into Facebook and Twitter and similar social platforms. A lot of people predicted that social networks would bring about the death of forums because they were a newer way for people to come together online and have discussions. Ironically, the opposite is true. Social media is a great way for people to connect with each other and build relationships online, but it hasn't replaced the need for people to have a place where they can come together and have a discussion around a certain topic.
A lot of companies—either companies that sell products or online media companies that produce content—love the idea of being able to build relationships with people on social media. At the same time, however, these companies realize that they're at the mercy of those social networks. They might have relationships with you, but if the social network changes a feature or decides to make it harder for you to access those people, you've lost all the work that you've done.
So, while social media has people more engaged online, brands want to own something that they can control and that they can have on their own websites. We see a lot of companies launching forums instead of, for example, doing support through a ticketing system. These companies now have a support forum where customers can interact with each other and the company, and they wouldn't have done that before when people were on social media. People would have been contacting companies directly. Now, we're seeing a more open internet that has more participation all around.
How has Vanilla leveraged the tools that people find on existing social networks to improve or change community forums solutions?
There are a couple of things. First of all, people can register to a forum using their social credentials. This lowers the barriers for somebody who wants to start participating in a forum. Instead of having to fill out a registration form, they just click the "Connect with Facebook" button or the "Connect with Twitter" button, and immediately a profile has been created and they're in the forums where they can start participating.
The second thing is that we've built social sharing into our products, so that at the click of a button you can share content to your favorite social network. We try to make that really easy so that with our software you just click a button and the content will be displayed correctly on the social media site.
The idea is that there's a ton of great content in forums, and we make it easy to share. The more people share on social networks, the more people find the forum, so those two functions really complement each other well.
What do new customers hope to gain by switching to Vanilla?
We get a lot of customer who switch to us from the older, outdated software. We also get a lot of customers who come to us who don't have a solution. If a company is switching over to us, usually they have one of three problems:
The first problem is that they realize that the software they have is no longer providing their audience with a good user experience. People have been trained by other modern sites that certain functions should be possible and have a certain look and feel.
Another reason is that the company has problems with stability. A lot of the older software is self hosted, and often things break and it takes precious resources to go and fix the forum. Many companies understand the total cost of ownership and want to move to a cloud-based solution.
Lastly, many companies and websites are brand conscious and want the community to look really good. These companies have a modern brand and they want to come across as being a modern, cutting edge company, but their forum looks terrible and so they switch to Vanilla for its amazing theme support.

Essentially, people are coming to us looking for any combination of modern features, stable software or a better look and feel.
What do you think, in particular, makes Vanilla stand out from other forum software?
The idea of Vanilla was to make it easy and simple, so we've rethought every interaction that somebody has with our software to make it better—to make it easier and more intuitive—and that has resulted in a better overall user experience and more participation by community members. A lot of little things add up to make a real difference.
For example, let's say that you've been reading a discussion thread where three people have commented since you last visited. When you come back to that same thread, the software remembers where you were and brings you to the exact right place on the page where you left off. Additionally, we have lots modern features like gamification and a reputation system, so you can earn badges; you can react to good content and you feel rewarded for contributing. These are features you see all over the web these days, but most older forum products just haven't added them to their products.
It sounds like Vanilla is very concerned, or at least interested in, what the users need. Do you have an ideal customer who you keep in mind while designing or developing new features? What role do customers or forum users play in your development process?
Our ideal customer is somebody who wants to invest in the long-term growth of a vibrant and healthy community. There's more to community building than just buying software. The truth is that companies need to put a lot of effort into getting a critical mass of people who are engaged and interacting with each other. When we come across those kinds of companies, whether they're creating a customer community or an enthusiast community, we get excited. We want to work with people who are motivated and putting in the right amount of effort to get the community going. When they work really hard and push us to improve our product, it motivates us to work really hard to make sure they're successful. That's something that really drives our team.
Can you tell me about any new features currently in your pipeline?
Sure. As a cloud-based product, we're constantly adding new features. One thing we're always concerned with—and this is a big trend for everyone—is our new mobile theme. Mobile is super important. Everybody sees the trend in their stats that more and more traffic is coming from mobile devices.
We made a decision early on that we wouldn't require people to download an app that's native to whatever mobile device they're using. We wanted our solution to work in the web browser on your phone or on your tablet. We've had a mobile theme that provides a very simplified user interface (compared to the desktop). The next mobile theme takes advantage of some of the emerging mobile design trends and adds more functionality without giving up usability.
Do you think that people who are using mobile devices will be contributing to forums, or do you see that primarily as a way for people to consume data and information?
The rule of thumb is always that across all devices, about 90% of people are only consuming while 10% are actually contributing. It's a challenge to Vanilla and other companies to make their mobile applications easier for contributio,n and that's something we're constantly working on.
One thing we definitely are seeing is shorter posts. Traditionally forum posts are long and you're typing out sentences and paragraphs and it's more than just 140 characters. We're seeing more and more discussion threads with shorter posts, and we're guessing that this is because people are posting from their mobile devices. We want to make sure that it's as easy to respond to a forum thread as it is to tweet or post from Facebook. The easier it is, the more people will contribute.
How do forums fit into current social trends? What sort of future do you see for Vanilla and other forum software?
People are sharing more and more. Whether they're using a forum or social media, the total amount of content that people are putting out is increasing. So, forums are as relevant as ever. For businesses, forums are a great way to build a relationship with customers and help customers build relationships with each other. With Vanilla, this is something you can create on your website. You can brand it. You own the data, and you own those relationships. You're not borrowing somebody else's network. I see a future where more brands and companies want to foster the enthusiasm of customers, readers or fans, and they are going to make forum software the cornerstone of their online communities.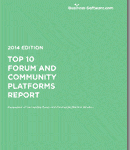 Want more information on community forums? Be sure to visit our community forum resource center, where we provide product reviews and content on best practices, current trends and the industry's top products.
To compare Vanilla Forums against other leading products, download our free Top 10 Community Forum Software report.