Why Use ERP Systems? Here are 4 Reasons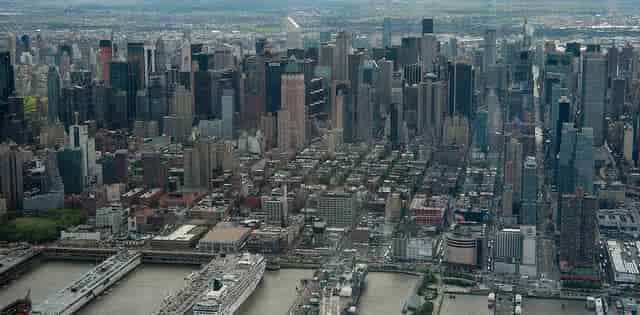 In a world where businesses and consumers value lightweight, easy-to-use technology, ERP systems can seem outdated and clunky. Coupled with the startling statistics about how frequently ERP projects fail (for instance, in 2013 66 percent of organizations received less than 50 percent of the measurable benefits they anticipated), many people wonder why companies still use enterprise resource planning software to run their businesses. Despite these concerns, the worldwide ERP market grew 3.8 percent in 2013, signaling that the software still holds an important place in business strategies. Here are some of the reasons why businesses still use ERP systems.
1. Because They Work
Sure, ERP implementations are known for being costly, lengthy and likely to fail, but that doesn't mean businesses should blame the software for these problems. There are myriad reasons for why ERP implementations fail, many of which can be boiled down to either a lack of initial preparedness or miscommunication between vendors and buyers.
When properly installed, however, ERP software provides users with numerous benefits, including complete centralization of all data and processes, streamlined cross-department operations and useful business analytics and insights. Top-rated ERP software is more robust and customizable than a portfolio of best-of-breed solutions. Unlike other software, when used correctly ERP can power huge enterprises with multiple locations, increasing profits and lowering costs across the enterprise.
2. Because Centralization Is Key
For massive enterprises with dispersed offices and hundreds of employees, centralization is key. Since ERP software can power every aspect of a business — including financials, human resources, product development and distribution — these solutions are needed to keep end-to-end operations running smoothly. While best-of-breed solutions are great for smaller businesses, large companies can't risk less-than-stellar integrations or the complexity of handling a variety of disparate tools to run the business. For these companies, ERP software is the only solution.
3. Because Legacy Systems Are Hard to Destroy
In a large corporation, even the smallest of changes can take weeks — even months — to go into effect. For companies that have relied on a certain ERP system for years, changing to a new software can present high up-front costs, potentially serious risks and a time-consuming, complicated transition process.
For many businesses, the costs of changing to a new system outweigh the costs of maintaining an existing system. For this reason, many companies still use on-premise ERP software despite the major shift toward cloud solutions. The difficulty in retiring outdated legacy systems remains a major reason why traditional ERP systems will never be completely phased out.
4. Because of Innovation in the ERP Space
Compared to other software segments, ERP has been relatively slow to adopt new technologies. While mobile, social and cloud trends are standard in most solutions, ERP vendors are still figuring out how to best incorporate these elements into their solutions. While innovation in the ERP space has been slow, it is also steady. With each passing year, companies are finding that ERP solutions are embracing these trends. For instance, NetSuite released the world's first iOS ERP application in 2014.
Another major innovation has been the creation of ERP solutions for midmarket companies. ERP vendors such as FinancialForce leverage cloud technologies to produce ERP solutions that are more flexible and wallet-friendly than previous iterations. By reducing costs and taking advantage of the cloud's anytime, anywhere accessibility, these vendors make it easier for midsize companies to utilize ERP systems. In coming years, we will likely see more vendors competing in the midmarket ERP space, and therefore more companies who are able to use the new wave of mobile- and cloud-friendly enterprise resource planning systems.
Finding the Right ERP System
For every individual who asks, "Why use ERP systems?," there are at least two more who couldn't imagine a world without this robust, complex software. When implemented correctly, ERP software will bring many benefits to your business, which is why this software remains an important part of today's business software solutions. To start your search for the perfect ERP solution that meets your company's needs, head over to our Research Reports center and download the Top 20 ERP Software comparison report.
[Image courtesy of NASA]