Your Cloud Platform is Scalable; Your Billing Should Be, Too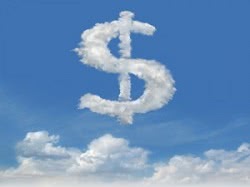 For years, smaller businesses have had to use consumer class software to run their business, as enterprise applications were usually too expensive and complicated. Then along came Software-as-a-Service (SaaS) and the cloud, which shifted this by giving a company of any size access to fully fledged enterprise-class software without needing to pay massive upfront costs for licenses or hardware.
This has led to a fundamental transformation in how people consume products and services. The "pay-as-you-grow" model allows buyers to browse, shop, evaluate and even try services prior to purchase and only pay for value when it's delivered, not before. Furthermore, the SaaS model makes access to new services instant and allows for easier 24/7 support, increasingly via a self-service model.
For providers to prosper in this new digital commerce world, companies are adjusting their business models, transforming their products and launching new subscription services that drive recurring revenues.
But this tectonic shift in business also comes with new requirements and challenges. In particular, there is intense competitive pressure to quickly implement a recurring revenue business. As this requires a fundamental change in how customers' purchase transactions are handled, it typically requires the implementation of a subscription billing and management system.
In the rush to move to a SaaS model, it's easy for an organization to pick the first/cheapest subscription management and billing system that meets their basic needs. But as a company grows and its services mature, this choice can quickly become no longer fit for purpose, creating a whole new set of challenges for migrating the business to a new subscription commerce platform.
Those who have gone through data migration of any kind will agree that it is a disruptive, not to mention tedious process that adds no direct value to a business. It doesn't help us do our jobs better or faster. It just helps us switch platforms. That's it. Which is why it is something we all try to avoid at any cost.
The data structure of subscription businesses is significantly more complex than one-off sales, making data migration several levels of magnitude worse than in a typical scenario. This is further compounded by the fact that each system is not consistently mapped from one to the other, and any mistake in the migration process can have serious consequences that can lead to irate customers and even some serious legal and compliance issues.
Although it might be tempting to save on costs now by choosing a subscription billing system with basic – albeit static – functionality, in the end it will cost the business more, both in terms of finances and general business disruption.
To help avoid this – and make sure there is the capability to go to market in a variety of ways (e.g. by offering new types of products and services, changing exiting features and/or adjusting pricing models) – it's best to carve out a little bit of extra time at the start to select a cloud-based billing system that satisfies the business requirements today, as well as those that will come up in the future.
Some may argue that it's impossible to predict exactly what needs may arise in a year or five years down the line, however, it is possible to lay out a variety of scenarios that will help identify what those future needs might be.
The easiest and most efficient option is to choose a scalable, SaaS-based billing solution from the very start, like the Aria Subscription Billing Platform. Even if it seems over-specified for today's requirements, a successful business will evolve and mature, creating a subsequent need for more advanced functionality. And just like the service that's being billed for, the underlying billing system should be able to flex to meet the needs of the business and its user base, offering the ability to turn on advanced features when the time comes.
Looking for more information on how a subscription billing solution can benefit your business? Browse top product reviews and blog content on the financial management resource center page. You'll find specialized content on expense management solutions, nonprofit accounting, electronic invoicing and more.