2014 E-Signature Trends: Security and Assurance Will Be King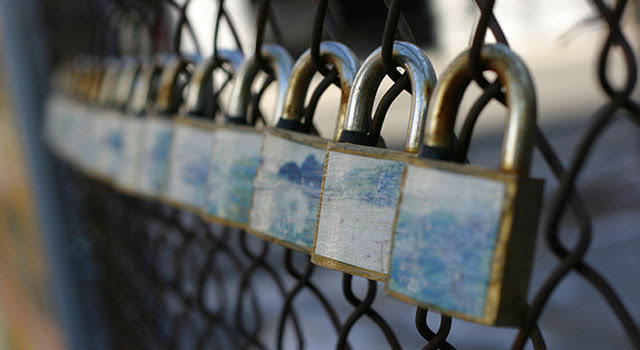 The adoption of electronic signatures has steadily gained over the past several years, in industries as diverse as higher education, healthcare, credit unions, brokerages, small businesses and even crowdfunding.
We saw the e-signature market take off in 2013. Though they haven't yet published more recent statistics, Gartner found that the overall e-signature market grew by 48 percent from 2010 to 2011. And they predict that the market will continue to grow.
And with that pick-up in adoption, the uses have widened as well, from the traditional sales closing to complex, multi-document workflows for student housing, account opening, or insurance applications.
What's driven that change? One could point to the simple return-on-investment (ROI) that e-signatures can produce, eliminating paper, delivery charges and waste in manual workflows. I would argue that it's more complex than that, with growth also stemming from the elimination of many of the typical perceptions that prevented implementation. Years ago, prospects would raise these concerns:
Is it legal?
Is it easy-to-use?
What do I have to install?
What's the cloud… is it safe?
E-Signature Legality is Well Established
In the years since, the legal question has been well settled, with most customers aware of ESIGN and UETA at the US federal and state level, expecting that an e-signature will at least get you into court. Simplicity and intuitive design have become hallmarks of the mobile revolution we're all a part of, and they are now table stakes for any electronic signature solution. Finally, cloud services have become second nature in our ever-connected world, and have become the primary means by which most leading e-signature services are deployed, including ours, secured by multi-factor authentication and encrypted storage and communication.
We are finding that customers are much better informed about the e-signature market and the key players, and are also less naive about the nature of the technology and what it means for their business. However, by the same token, we are also seeing new questions being raised that are more subtle and at the same time more germane to the operation of a business using e-signatures as a key tool for customer experience and efficiency. For example…
What happens if my electronic signature service goes away?
What happens to my signatures in 10 years?
How can I make your signature service not just connect to my product, but become a part of it?
With these questions in mind, as well as an appreciation for how mobile we are as a society, here are some of my predictions and thoughts for what we'll see in 2014.
Ease of Use is No Longer a Key Differentiator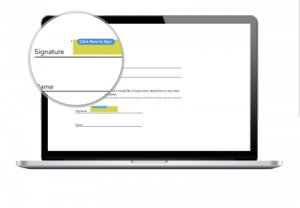 Now before you all protest, let me be clear, I am not saying that ease of use is unimportant… absolutely not. However, ease of use should now be a foundational element of all e-signature solutions.
If it's not easy to use why bother deploying it? Given that fact, and the maturity of the space, I would argue it's less and less of a marketing boon for signature vendors and less of a differentiator. Ease-of-use differences are now more subtle.
Assurance is a different story. What do I mean by assurance?
Signed documents that remain valid in the long term.
Signatures that create a tamper-evident seal on the document.
Signatures that are not proprietary or linked permanently to a vendor.
Audit trails that show the whole story, not just some summarized mini-view of a transaction.
Signers who are strongly verified and authenticated to be sure they are who they say they are.
A platform that produces signatures and evidence that a customer can trust whether the vendor is there or not.
Many of these factors call back to thousands of years of wet signature history…you don't need Sharpie or Bic around simply to validate a wet ink signature.
In the short history of the e-signature movement, assurance has often taken a back seat to the predominant importance of efficiency, simplicity and elimination of paper. Customers were happy to acquire any solution that would make them more competitive than their neighbors, especially if they could close business in seconds versus weeks. But like everything on the Internet, efficiency and speed often come before a realization of the need for security. Even Federal ESIGN Act and state UETA laws are notably silent on subjects such as integrity and tamper-evidence, preferring an agnostic approach that emphasized alacrity and rapid adoption over security.
Assurance and Security Are King
2013 witnessed a number of leading indicators regarding a changing tide and the rising importance of assurance in electronic signatures.
In one example, the Internal Revenue Service has long researched and desired to employ electronic signatures to speed up tax returns and the processing of other forms. For years, while the 1040 federal tax form could be signed electronically with a "PIN," a great majority of tax forms were relegated to filing via paper and wet ink signature.
So it was with great interest the e-signature community greeted the IRS announcement that the 4506-T or 4506T-EZ forms of the Income Verification Express Service (IVES) could now be signed electronically.
However, I imagine many vendors were shocked when they found out that the IRS would not allow just any electronic signature on these forms. In fact, rather than placing the bar at the level of the ESIGN Act or the state UETA laws, the IRS set a much higher bar on assurance. The IRS required that (imagine this) electronic signatures create a tamper-evident seal on a signed document, signers' identities are verified with multi-factor authentication (such as one-time password sent by text message or knowledge-based authentication) and signatures be verifiable. This was quite a big step for the IRS, and a blow to those lower-fidelity companies whose signature technology focused solely on the efficiency aspects of an e-signature instead of assurance.
The IRS followed this up in March 2013 with a request for public comment on the allowance of electronic signatures for a majority of their forms. This request included as a baseline the same requirements as the 4506-T forms. While the IRS has yet to present its final decision on e-signatures, IRS actions of 2013 represent a major change in the way we should be looking at e-signatures:
It's no longer just enough to say a signature is ESIGN compliant.
It's critical to remember that ESIGN and UETA are over 13 years old now, and so much has changed in the technology space since that point in time. These laws represent a great foundation, but they should not be the sole source of input for designing a more legally verifiable, long-term signature solutions. Signatures now need to show integrity, tamper-evidence, signer authentication, and verifiability of a signature many years into the future, regardless of the availability of a vendor.
Even Forrester in 2013 pointed out in their Forrester Wave™: eSignatures, Q2 2013 report that "the right stress test is to assume your SaaS or on-premises vendor disappears and see what you have to take to court."
Companies and industries were taking note of this change in 2013. We responded to several Requests for Proposal and for Information (RFPs / RFIs) at the close of 2013 requesting electronic signature solutions that could be 'independently verifiable' and whose signatures relied on open standards.
We are already seeing evidence of the importance of assurance carrying through into the early months of 2014. A few weeks ago, FHA announced acceptance of electronic signatures on a much broader set of mortgage and closing documents than ever before…and, as expected, set a substantially higher bar than ESIGN for those electronic signatures.
To SIGNiX, this is great news and a validation of the technology—digital signatures—that we chose to go with over 11 years ago. Digital signatures offer tamper evidence, independent verification and a strict adherence to standards, meaning our customers are not left having to rely on us being around simply to prove that signatures took place. And we back that up with a highly detailed audit trail that goes far above and beyond what a majority of the market feels is sufficient.
If you need more information on electronic signatures and other contract management tools our exclusive Business-Software.com report on the Top 10 Contract Management Software compares the top platforms on key features, pricing, technology model and more.