4 CRM Tools for SMBs You've Never Heard Of (But Should Be Using)
The beauty of innovation is evolution, and in the tech world nothing remains stagnant (or certain) for long. The same can be said of the CRM software market, where small but impactful shifts are paving the way for a new generation of affordable, flexible, multifaceted sales platforms. Let's take a look at how these changes have opened the gateway to the beginning of an era where CRM tools are designed with the small business owner in mind.
Seismic Shifts in the CRM Landscape
Traditionally we've adopted a been-there, seen-it-all attitude when it comes to key CRM software players. Yet recent developments in the design, capabilities and flexibility of contact relationship management platforms prove that's no longer the case.
True, Salesforce has continued to exhibit its stronghold on the market, and it as well as the other key players (SAP, Oracle, Microsoft and IBM) still own sizable chunks of the industry. But Gartner's latest research indicates that 50 percent of the CRM market share is owned by vendors other than the big five. Or, in simpler wording, half of the CRM space is permeable to little vendors with big ideas — great news for the hundreds of thousands of small businesses who need a sales platform; just a simpler, more cost-effective version. Below, we explore four such examples of cutting-edge sales tools that your SMB might consider.
The Fully Mobile CRM — Base

Looking for a robust customer relationship management tool that your employees can use without being tied to their desktops? Base CRM prides itself on its mobility, offering users total access to features through mobile apps designed for iOS, Android and Windows operating systems. Just as alluring for small companies is the Base pricing model, which offers a Starter edition for $15 a user per month as well as more advanced packages, each with a 14-day free trial.
Top 3 Features:
Detailed sales activity monitoring. Tailor Base to monitor your unique sales pipeline with customizable fields and valuable opportunity insights. Also noteworthy is the tool's reporting capabilities, which include a visual forecasting feature and the opportunity to drill down into metrics specific to teams, groups, regions, tags and beyond.
Internal calling system. Simplify the contact process by making and receiving calls directly from the Base app, which lets you set up a dedicated line for every user. Automatic call logging is also available to help your team maximize its efficiency.
Impressive variety of integrations. Not only can you sync contacts and emails with Outlook and Google Apps, but the platform also includes a number of other valuable integrations. This list includes everything from email platforms like MailChimp and Yesware to other popular software solutions such as Dropbox, Xero, Harvest and Quote Roller.
The Game-Changing CRM — BlueCamroo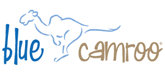 If you're a business without an established tool to manage customer relationships, we encourage you to head over to BlueCamroo's website and check out their platform. The solution is broadly categorized as a CRM, but provides tools to monitor project management, track time and expenses, address customer inquiries, manage invoicing and more. With its range of functions and pricing starting at just $34 monthly (for one user), BlueCamroo could easily be hailed as an ERP solution for smaller businesses.
Top 3 Features:
Information stream for sharing updates, tasks and files. The platform's Update Streams help you spread information to others in the most efficient manner possible. Whether you create an update, schedule a meeting or assign a task, this tool lets you immediately inform colleagues, customers and suppliers.
Take care of customer-related accounting activities. BlueCamroo includes invoice generation and an online payment option, allowing you to create and track outstanding orders directly within your BlueCamroo system. You can also connect BlueCamroo to your Xero or QuickBooks account, as well as integrate it with payment processors like PayPal and Chase Paymentech.
Included task management and time tracking. With BlueCamroo, there's no need to search for a separate task management tool, because the software already has that feature. In addition to personalized task lists and easy task creation, you can also track time spent on individual activities with the built-in time-tracking system.
The Simplified CRM — Pipedrive

Great for small sales teams and businesses with limited budgets, Pipedrive lets you easily perform and track all sales activity for just $9 a user per month. The fully smartphone- and tablet-capable platform includes a collection of functions ideal for companies who seek a more streamlined way to oversee all aspects of the sales lifecycle, from email tracking to progression of ongoing deals.
Top 3 Features:
Visualize your sales pipeline. As its name suggests, Pipeline is all about focusing on the complete sales lifecycle, from initial ideas to conversion. What's great about the Pipeline dashboard is how it organizes all sales activities into a cohesive flow chart without unnecessary clutter.
Timeline View highlights the most promising opportunities. This noteworthy feature enables you to track the progression of ongoing deals, as well as compare current and closed deals side by side. The panoramic visual is particularly useful as a way to see when you've invested too much time in pursuing a deal, and to monitor overall performance of your sales pipeline.
Google Apps integration. With tools like Google Drive and Gmail becoming the go-to apps for businesses, Pipedrive's comprehensive integration capabilities can prove invaluable to your sales team. Pipedrive also provides 2-way sync with your Google Contacts and Calendar, ensuring you don't waste valuable time transferring scheduled client meetings and contact details.
The Versatile CRM — Zurmo

For small businesses seeking a CRM solution with advanced flexibility, Zurmo may be just the platform for your needs. An open source-–based sales tool with gamification elements, Zurmo is a developer-friendly product that you can easily adapt to your company's unique business demands. The commercial version for small businesses runs $32 per user per month and offers your typical sales capabilities such as deal tracking and contact and activity management, as well as marketing automation and international conversion tools.
Top 3 Features:
Simple yet powerful contact management. Zurmo takes the complexity out of managing contacts by providing the most important details in the style of business card, with the ability to expand a contact for additional information. The platform also includes an efficient search system (no need to scroll endlessly), as well as a status update to easily track contact progression.
Responsive, minimalist UI. The Zurmo interface was built as a responsive design, which allows it to adapt to whatever screen size you view it on, no mobile app necessary. The layout itself is very portable device–friendly as well, delivering all of your must-have sales tools to your device in a clean, easy-to-use dashboard.
Extensive automation and customizability. Create and automate email campaigns without requiring a separate software solution, and quickly set up or edit workflow rules to streamline your sales processes. You can also customize your dashboard to track specific metrics and generate custom reports for virtually any sales data.

Can't get enough information about CRM tools for SMBs? Check out our No-Cost Office post on free CRM software for more budget-friendly options to help you manage your customer relationships. And be sure to catch up on all of our #SMBWeek blog posts on the Business-Software.com blog.

Creative Commons-licensed photo courtesy of flickr user 10ch.