Electronic Signatures: SEC/FINRA Compliant for Financial Advisers?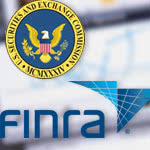 Electronic signatures have been considered legal in the United States since 2000. But financial advisers also have to worry about complex compliance issues. Broker-dealers thinking of adopting electronic signatures need to ensure that the technology they choose is SEC/FINRA compliant.
The securities industry has specific guidelines for electronic signatures to be considered compliant, and not all electronic signature vendors comply with the regulations.
SEC Record Retention Rules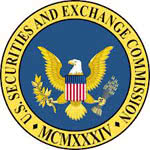 Since 1939, the SEC has required broker-dealers to create and maintain certain records to ensure compliance with federal laws and regulations (Rule 17a-4(f)). To meet the demand for electronic document storage, this rule was adapted to include regulations for electronic records in 1997.1
These requirements are designed to make sure the records are accurate and accessible. The rule's transition from an exclusively paper process to its current state reflects the SEC's attitude of promoting emerging technologies to benefit broker-dealers and investors.
Rule 17a-4(f) requires that document storage must prevent the documents' contents from being erased, overwritten or altered:
§ 240.17a-4 Records to be preserved by certain exchange members, brokers and dealers.
(a) Every member, broker and dealer subject to § 240.17a-3 shall preserve for a period of not less than six years, the first two years in an easily accessible place, all records required to be made pursuant to paragraphs § 240.17a-3(a)(1), (a)(2), (a)(3), (a)(5), (a)(21), (a)(22), and analogous records created pursuant to paragraph § 240.17a-3(f).
When the ESIGN Act was signed in 2000, the SEC released a statement about the use of electronic signatures (Release No. 34-44238) to clarify how the new technology would work within the electronic records rules already in place.
The release supported the regulations of the ESIGN Act and stated that electronically signed documents that comply with the ESIGN Act would also be SEC-compliant as long as they comply with the document retention requirements of Rule 17a-4(f).1
FINRA Compliance

The U.S. Financial Industry Regulatory Authority (FINRA) also uses the guidelines of the ESIGN Act to determine if an electronic signature is compliant. The agency considers valid electronic signatures to be any electronic mark that clearly identifies the signer and is otherwise in compliance with the ESIGN Act, the SEC's guidance about the ESIGN Act and the advice provided through FINRA's interpretive letters.2
These interpretive letters require that financial advisers…
Be capable of indexing and cross-referencing stored information to ensure access to all relevant documents and records
Store documents in a non-rewriteable and non-erasable format
Will allow for third-party access to their documents
Will serialize records to ensure both accuracy and accessibility of the records
Superior SEC/FINRA Compliant Status with SIGNiX
When it comes to electronic signatures, this means that the documents must have a feature called "tamper evidence." If someone tries to change any part of the document (even something as simple as deleting a space or capitalizing a word), there's proof that tampering took place.
With SIGNiX's digital signatures, documents are tamper-evident not just at the end of the signing process, but from the moment the transaction is started. This provides evidence that the first signer didn't alter the document before it was sent to the second signer.
The SEC and FINRA are not clear about when during the transaction the document must be tamper-evident, but using SIGNiX signatures gives you the highest possible level of compliance.
Sources

Want more on Esignature Software? Discover more insights about esignature software by exploring blog posts, whitepapers and more on our contract management resource page. For comparisons of the best software in this space, download Business-Software.com's Top 10 Contract Management Software report.
[This post originally appeared on the SIGNiX blog and is republished with permission.]