Best Mac Accounting Software For Small Businesses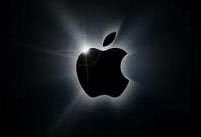 Although Apple's line of products are visually appealing and extremely popular, PCs are still the business machine of choice for many companies. However, a lot of small businesses are starting to turn to Apple for their computing needs, and they need the software to go along with it. Fortunately, there are many more solutions out there these days than even a couple years ago, so if you're tired of seeing everyone recommend the Mac versions of Quickbooks and Peachtree, here are some of the best Mac accounting software solutions for small businesses.
Best Mac Accounting Software – MoneyWorks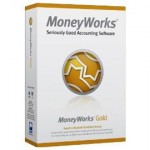 With four different versions of their solution, MoneyWorks, Cognito Software delivers accounting solutions for Macs that can fit the needs of any sized business from small, cash-only businesses to enterprises. Whether you want general ledger, reporting, bank reconciliation, accounts receivable and payable, or any other number of features, there's more than likely a MoneyWorks solution that will deliver exactly what your company needs. The best part is that all of their software uses the same interface, so if you want to upgrade at any time, it's as easy as just buying the license. Additionally, they provide cross-platform support, so if you change platforms, you won't have to repurchase the software.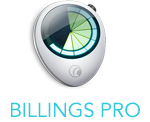 Marketcircle Billings is a sleek, user-friendly accounting solution for billing, invoicing, and time tracking. At $39.99, it doesn't break the bank, while the cloud-based Pro version is $19.95 per month, or $199 per user if you want to host the software yourself. Both versions come with iPhone functionality, which makes it easy to manage your accounting on the go or with multiple users. If you like your software to not only be functional, but also visually appealing, then Marketcircle is definitely the solution for you.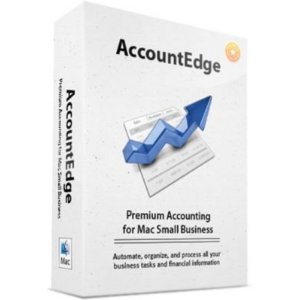 Acclivity AccountEdge is extremely convenient for small businesses because their payroll processing automates, organizes, and processes all your accounting and financial tasks so that you can focus on growing your business. It comes in two versions—Basic and Pro—with the Pro version being a more comprehensive solution for small businesses that need payroll, inventory management, etc. Acclivity goes one step further by providing applications for mobile accounting, point-of-sale software, and eCommerce software that easily integrates with AccountEdge.
Best Mac Accounting Software – Connected Core Accounting by Accountek Solutions

Connected Core Accounting from Accountek Solutions was designed for small businesses that needed a complete accounting software solution. This cross-platform software can travel with you if you decide to switch from Mac to PC (or visa versa), and it offers all the accounting tools that a small business might need in order to manage things like general ledger, accounts payable and receivable, and more. If you need inventory management or job costing, though, then you might not want to go with Connected Core Accounting. Pricing starts at $399.
Best Mac Accounting Software – AcctVantage ERP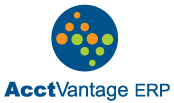 Although it's an overall ERP solution, AcctVantage ERP also provides comprehensive accounting tools, of course. This multi-user business system is the ideal solutions not only for distribution and manufacturing, but also service and retail companies that have outgrown smaller scale accounting solutions. AcctVantage integrates all the functions you might need for accounting, CRM, Sales, warehouse management, and reporting in an all-in-one ERP application. It's Mac and PC compatible, highly scalable, and definitely a solution that you should consider for your business operations.
Best Mac Accounting Software Honorable Mention – MacFreelance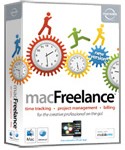 As the name suggests, this is more of an accounting and billing solution for freelancers who prefer using Macs. At only $49.99, this downloadable solution provides invoicing, time tracking, tax calculations, and it integrates with iCal, MobileMe, Address Book, and more Apple and iOS applications. While it might not scale up with a fast-growing small business, it's a pretty reasonably priced piece of software that will make all your basic accounting tasks easier without having to resort to Quickbooks.
Looking for more information on top-rated accounting software solutions? Browse leading product reviews and helpful blog posts on the accounting software resource center. To find the best solution for your business, download the free, Business-Software exclusive Top 15 Accounting Software report where we compare the top products by pricing and key features.