Birst and Big Data: Changing Enterprise BI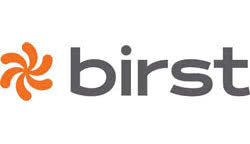 The question of how to handle big data seems to be on everyone's mind lately, and finding software solutions that can handle the strain are a must for any company that finds itself with big data needs. We've all heard about Hadoop, which is an open source computing and data storage software; but because of it's very nature, it isn't a "plug-and-play" type solution that a business can just jump into and try out. Rather, large enterprises want big data solutions that can help them sift through information quickly and easily without the downtime of building and learning a new system, which, let's face it, they already spend a ton of time and money doing with the various ERP and CRM implementations.
Which is why companies like Birst are going to be increasingly fundamental to how enterprises handle big data. Having just scored $26 million from Sequoia Capital at the beginning of this month, Birst is clearly on its way to leading the race for enterprise business intelligence software. Styling themselves as the "leaders in agile business analytics," Birst specializes in providing enterprise-level business analytics and reporting that's easy to deploy and use.
Offered as both a SaaS and on-premise solution, Birst is doing its best to stay as flexible as they can in order to appeal to any kind of enterprise deployment; and they're succeeding for the most part if you consider who their customers are, namely Citrix, RackSpace, Motorola, among others. In addition to flexible deployment, Birst emphasizes the ease with which users can access and manage data, as well as collaborate with others through Birst's highly-customizable dashboards. Additionally, Birst is continually partnering up with other analytics companies, such as their recent partnership with ParAccel, which can only serve to boost the company's offerings even further.
They're not the only player in town, of course, competing with the likes of IBM, SAP, Oracle, and more. However, Birst's claim that they take "one-third the cost, time, and resources" of traditional BI is particularly attractive, especially when given how expensive deployments from the likes of IBM or Oracle can me, the vast quantities of information that most enterprises have to sift through, and the increasing importance placed on social media metrics (which alone produces volumes of data you could literally be buried under).
For more on Birst, see our Birst product review or find other leading vendors in our Top 10 BI report.