David or Goliath: A 2017 Overview of the Leading CRM Vendors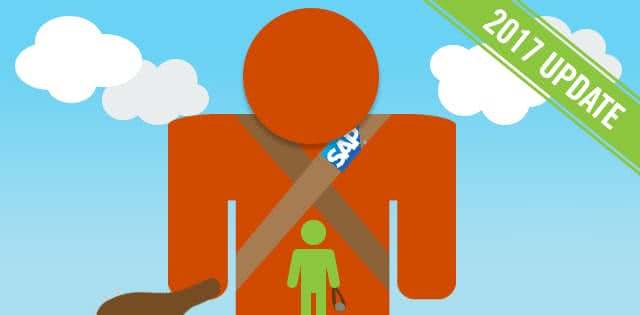 Back in the Summer of 2014, we shared a blog post titled David or Goliath: A 2014 Overview of the Top CRM Vendors. The post not only compared the tried-and-true software 'Goliaths' to the younger, smaller 'Davids', but also outlined a few key points to assist with your decision making process. Questions like Do I go with the name I recognize? and Do I make the move to the cloud? were finally answered and readers went on their merry way.
Fast forward two and a half years and you'd probably guess that not much has changed. Well, that couldn't be farther from the truth. While accounting or ERP software offers users annual evolutionary updates and feature sets, CRM software companies have to revolutionize their product to keep up with the demand of their customers. It's no wonder that the CRM market is predicted to surpass $36 billion dollars this year, up nearly $9 billion since our last article on the subject was published.
Despite the changes to the software segment since 2014, the main point remains the same — do you choose the experienced power-player with the feature-rich interface and bigger marketing budget, or do you opt for the new kid on the block, the platform that offers a fresh take, a simpler user experience and the tenacity to take on the big guys (at a cost, feature wise)?

Goliath: An Overview of The CRM Giants
In reviewing Kiri's post and today's trends, I decided to keep the four Goliath companies as they are still some of the most well-respected names in the business. Here in the Silicon Valley, when I hear 'CRM', I automatically think Salesforce and Oracle — tech giants I can actually see from my San Mateo office window. These four vendors have been offering a powerful technology suite to companies for decades and still remain top-dog today.

Salesforce
Founded in 1999, San Francisco-based Salesforce continues to make a name for itself among the power-players of the CRM landscape. Up over $2.5 billion in revenue since 2014, there's no sign of slowing this giant. A recent partnership with IBM has led to a set of unique AI features within the platform, which essentially coach teams to make smarter moves. Smaller companies shouldn't shy from such a big name, as the lesser-known yet still powerful SalesforceIQ platform is custom-built for the needs of small business.

Oracle
Towering over the coast of Redwood City, Oracle has become synonymous with 'enterprise software'. The company, founded in 1977, has a platform catered to virtually every need of the enterprise user. Despite the giant's revenue dipping slightly last year ($37 billion, from $38.3 billion in 2014), the company is making big steps toward the future. With its recent $9.1 billion acquisition of NetSuite, it appears that the focus will now grow to include small and medium-sized enterprise operations as well. The addition of NetSuite's expertise suggests that Oracle users can expect a larger (and perhaps even quicker) push to cloud technology, a move that will ultimately, benefit the CRM end-user by becoming more accessible.

SAP
German SAP, founded in 1972, grew in revenue from €17.5 billion in 2014 to €22 billion ($18.6 billion to $23 billion USD) in 2016. Focusing on larger enterprises, SAP uses native integrations and customizations to fit the individual needs of each user. What's more, the newly launched Hybris Revenue Cloud allows users to expand from traditional quote-to-cash methods, and now allows for more expanded capabilities such as order configuration and orchestration, pricing management, cloud subscription billing and more. SAP appears to be ahead of the curve when it comes to big data, so teams that crave more insight on how to better use the data they already have should definitely look into this platform.

Microsoft
The second oldest company on the list, Redmond-based Microsoft has a reputation for building business solutions. Windows, Office Suite and even Microsoft's mobile platforms are highly regarded within the enterprise community — their CRM solution, on the other hand, has never traditionally been a first thought when researching CRM options. Founded in 1975, this tech giant has recently stepped up to the plate in order to change that, shifting their focus to customization and an improved user interface. With the simplification of their comprehensive CRM offerings, this powerhouse aims to increase user adoption and long-term usability.

David: An Overview of The CRM Underdogs
As mentioned in the beginning of this post, the CRM segment moves quickly. If a company isn't evolving their platform regularly, adding desired features or helping teams increase productivity, they fall off the proverbial map. In this case, only one of the original four made the cut for the 2017 update. That's not to say that the other three are poor choices, but instead speaks to the fact that the segment has become even more competitive in recent years and new options have taken a seat on the throne. If you're sticking to a tighter budget or want something that's a little less complex than a Salesforce solution, add these four to your shortlist.

Workbooks

Hubspot

Gold-Vision

InfusionSoft

Still not sold on one of these solutions?
Good! Making an informed decision will greatly improve your company's success in implementation and adoption. Finding and buying software should only come after extensive research, not one blog overview — especially in such a saturated software market. Explore some other articles and download our free Top 40 CRM Software Report. With this resource, you can directly compare forty of the leading providers in cost, features and more. I wish you the best of luck in your search — and urge you to contact us if you have any questions about CRM software.