Diving Deeper into PLM and ERP with Chad Jackson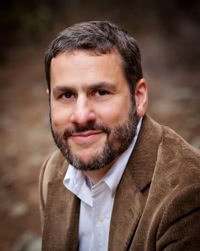 In my last PLM piece I presented a big picture view of PLM and ERP, their purpose, and in what ways the two systems augment one another to create an environment in which shared information can be used to inform engineering and production. Though few in the field would argue against the notion that PLM and ERP are more effective in tandem, there are countless opinions on how the integration process should be carried out.
Chad Jackson is the Managing Editor of Engineering.com, an adroit debater, and co-host of the web series Tech4PD (Tech for Product Development) in which he and co-host Jim Brown discuss the latest in product lifecycle trends and technologies. In an episode entitled PLM and ERP: Putting each in their place, the two provide more nuanced opinions on the relationship between the systems and the challenges that integration presents.
I had the opportunity to speak to Chad and get a firsthand opinion of what he sees as the biggest misconceptions surrounding PLM and ERP in the industry and how companies can prepare themselves to get the most out of integration:
PLM and ERP are two very different kinds of enterprise systems. PLM is built to manage complex engineering data and automate structured and ad-hoc product development processes. ERP, on the other hand, is built to act as the master record for managing transactional activities like inventory, manufacturing production and procurement. These two systems are built for two very different worlds. However, at some point, they have to shake hands.
At a minimum, PLM has to pass as-designed product representations, like the Bill-of-Material, to ERP one a couple of occasions. It must occur at design release, which is when engineering passes on their plans to the rest of the company so products can be manufactured, procured, built and assembled. It must also occur during any change process where products are redesigned and product representations changed. Those new designs, once passed from PLM to ERP, are then transitioned into ongoing production processes.
PLM vs. ERP: How to use information
While PLM and ERP require formal handshakes at these two business events, design release and any change process, that's not to say that information in the two systems can't be used more broadly. Engineers, for example, need access to information in ERP systems such as inventory, approved vendor lists and quality issues because they affect ongoing design decisions. Design is now more enterprise centric as opposed merely considering form, fit and function. Likewise, engineering assets in PLM systems can be used downstream for a multitude of purposes. Service can verify maintenance procedures and create their own technical documentation. Marketing can create product collateral and technical specifications.
Integrating PLM and ERP is infrequently easy. From my perspective, that's mainly due to the fact that too many manufacturers get ambitious with integration plans. Organizations should start with the minimum, get that deployed and once successful with that, then proceed to the next phase.
Want More?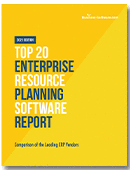 If you're interested in hearing more expert opinions on the relationship of PLM and ERP, visit the ERP or PLM research pages for additional reading material such as reviews and best practices. To compare the best software in the industry, download Business-Software.com's Top 20 ERP Software report or the Top 10 PLM report.  To read more of Chad Jackson's work, the counterpoint to the gradual integration strategy is taken up by Brown in the Tech4PD episode available on YouTube. More of Jackson's work can be found at the Engineering.com Design Software Blog.
Do you have experience integrating PLM and ERP? Let us know your thoughts, rebuttals, trials and tribulations in the comments!