Gist Contact Management Shutting its Doors on September 15th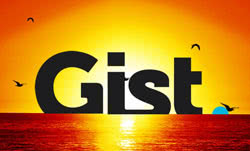 The professional contact management solution, Gist, announced last week that it's officially shutting down on September 15th, just one month away.
In a statement from CEO T.A. McCann, he explained that the Gist team wasn't really able to concentrate on innovations with the core Gist product after its acquisition by Research in Motion (RIM). In the past year, RIM has been giving Gist more and more responsibility and opportunity to mold Blackberry social and contact management functionality, taking away time from working more closely with the Gist contact management application.
While some speculated last year that RIM would probably just shut down Gist to the public and instead make it available only to Blackberry users, it seems that it's instead fallen into neglect. According to McCann, the Gist team has been working on the following:
A few months ago, we shared exciting news about the new BlackBerry® PlayBook™ OS 2.0 Contacts app that we've been working on since joining RIM. More recently, our team has been tasked with creating the native address book/contact manager for the next generation platform, BlackBerry® 10. In addition to our core focus on the Contacts app, we have been given expanded responsibility for everything social at RIM including BlackBerry® Messenger (BBM™), Facebook® and Twitter® apps and instant messaging as well as much of the identity platform (BlackBerry® ID), location services and user analytics features.
With so much going on, it's no wonder that they're shutting down Gist's doors; and judging by user comments on McCann's post, the majority of customers are sad to see it go.
It is, of course, the sort of thing that happens all the time in the tech industry. A promising startup puts out a promising product that takes off and gathers followers, but then is acquired by a larger company that wants to incorporate that innovation into their offerings. It's kind of sad to see, and it doesn't always result in situation like this where the original product has to ride off into the sunset, but it's especially disappointing for those users who must now find something else to fill the gap that Gist is going to leave behind.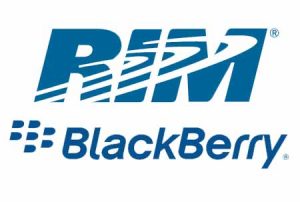 What will be the most interesting to see is whether RIM can effectively harness the talent that they've acquired to reverse the so called "death spiral" that many are predicting for the company.
It seems like the Blackberry hit its peak several years ago and is being soundly trounced by both the iPhone and Android phones. Then, the Blackberry outage in October of last year was a PR nightmare for the company, leading to irate users all over the world and predictions that RIM might not ever recover completely.
It's not enough to add social capabilities to a product, although social CRM is the sort of thing that should revitalize the Blackberry. After all, what was the Blackberry except the ultimate contact management device, allowing you to access email anywhere and everywhere? However, with the ever growing app market making smartphones and tablets the go-to device, it seems like Blackberry is on a slippery slope.
So will this injection of prime talent manage to bring RIM back from the brink, or is too late for the Blackberry in an age of touchscreens? Will RIM successfully move into the tablet industry instead? Let us know what you think in the comments.
Learn more about contact management and CRM software by downloading our free Top 40 CRM Software report to get a side-by-side comparison of some of the leading solutions on the market today.