Here's How Employee Management Software Improves Employee Engagement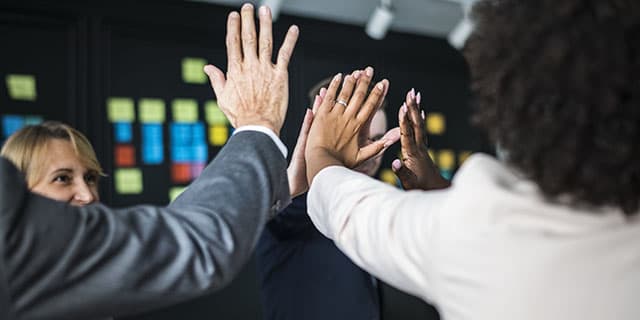 According to a recent survey, employee engagement has a direct influence on a company's overall revenue. Thus, employers can work on improving employee engagement to further increase their financial benefit. Today, any company can stimulate workers in to giving their best in many ways, including higher pay, various bonuses and valuable perks. However, in this article, we'll focus on helping employees reach their full potential through employee management software.
Fair play – Fair pay
Money is a great motivator for most employees. No matter what some people say, special privileges and perks can also propel employee engagement. These include, but aren't limited to: company phone, car, flexible working hours, attending company paid training like business negotiation courses and many more.
However, fair reimbursement for your employees' time in the office helps build a clean relationship between the employer and staff. This becomes especially important when separating the effective hours from the periods of time your employees fill taking a break or being out of the office altogether. Payroll software allows you to scope every moment of time your employees devote to work. This makes sure you pay each member of the staff exactly what they earned. Additionally, your employees likely will improve their performance and engagement because there's time-tracking software keeping an eye on their workflow.
Reward system
Some employee management software solutions allow managers to keep track of their workers' progress and establish a reward system. Both intrinsic and extrinsic motivators keep workers focused on giving their best to reach the reward target. Publications indicate that people react positively to rewards and recognition. Suffice to say, monitoring your project progress through software solutions increases the workers' motivation to engage more during office hours.
Apart from just financial motivators, you can also establish intrinsic rewards to facilitate the professional growth of your employees. For instance, you can offer high performing salespeople to attend training or courses like negotiation seminars, or any other non-material reward your employees would appreciate.
Better communication less hustle
Communication is essential for creating a healthy work environment. Various employee communication software solutions enable employees to stay in contact, share documents and even hold internal meetings that wouldn't keep the work waiting. Establishing employee interaction through software allows staff to send information faster. This leads to better work and communication with other departments without being forced to leave their post. Gone are the days of organizing unnecessary meetings.
Additionally, sing communication software prevents the waste of time that comes because of employees leaving their posts to meet their colleague or obtain a certain file or piece of information.
Improve training results
Most companies organize training and courses to keep workers up to date with the current market situation and industry standards. However, to save as much of their budget, companies often hire low-quality third-party trainers and training companies. These cheaper options usually don't pay attention to employees' engagement as much as more reputable training companies do. As a result, companies risk having a workforce that went through training courses and came back with no fresh knowledge.
An affordable yet effective alternative is to use training software that provides employee education. You can have each person in your company going through a negotiation strategy course online. Then, the final assessment is delivered to you, which could certainly help increase employee engagement during the training session. This is because their progress, together with the assessment of the skills acquired during the training process, will be recorded and reviewed by their boss.
Transparency makes everyone work harder
Like most of what we have discussed, transparency is an important factor for a company, especially interoffice transparency. A software solution that allows everyone to have an insight into their colleagues' performance and personal engagement will likely have an overall positive effect on engagement. Public performance results also boost the competitiveness among employees and drives everyone to outdo the person next to them. This is especially true if there is the hope of a performance reward at the end of a certain period (week, month or year).
Conclusion
Employee management software can help your company achieve a higher revenue. It does this by establishing better work conditions, finding the best position for a talent and other benefits. However, it all depends on the software. With the progress of big data science and the overwhelming impact that statistics and various types of metrics hold in HR, it's almost imperative to automatize the employee management process. Ultimately, implementing the right software solution will help you reach a more profound insight into the abilities and work conditions of each of your employees.
Photo courtesy of Pixabay user rawpixel.com