How to Run Your Business Accounting on Excel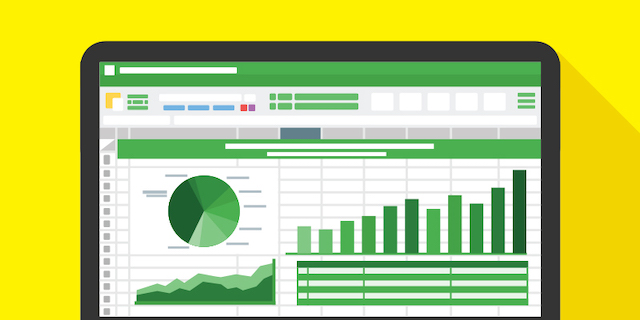 Spreadsheets are essential to accounting and inventory management, and the most widely used spreadsheet in the world is still Microsoft Excel. Despite increasingly complex technologies, many companies still run their accounting and inventory management on Excel. It provides the essentials for good bookkeeping and financial management, including general ledger, expense management, and inventory. Small businesses in particular choose Excel for the following reasons:
Excel is easy to use
Excel is part of a full suite of integrated apps
Excel is accessible in the cloud
Excel is free to use
Excel requires little to no training or resources
Excel maintenance is minimal and automatic
BENEFITS OF USING EXCEL
Spreadsheets
A big benefit of using Excel is the organization of data. Line calculations are a common accounting task. Excel spreadsheets are designed to contain data in tabs, eliminating the need for special accounting calculators. Spreadsheet data can be turned into charts and graphs used for data mining and financial forecasts, as well as keep track of inventory.
Templates
Excel ships with templates for budgeting, cash flow, profit-and-loss, and inventory tracking functions. More complex templates can be downloaded from the Microsoft Office store, or from third-party vendors. Templates are easily imported into Excel. You can also customize existing templates or build one from scratch with minimal training.
External Data
You can import data from many different sources into Excel, such as inventory data, Customer Relationship Management (CRM) data, sales data, and banking data. Excel functions as a centralized workbook to run your entire accounting operation. This data can then be stored or exported in a wide variety of formats.
Integration
Excel integrates with many major accounting or Enterprise Resource Planning (ERP) systems for further processing or reporting. This gives you the full advantage of using Excel, as well as a more complex system for other business functions. Excel is also fully integrated with the complete suite of Microsoft Office applications.
KEY FEATURES OF EXCEL FOR BUSINESS
Microsoft Excel offers all the basic functionality you will need to run your accounting and inventory operations, including:
Invoicing
Payroll
Reporting
Inventory
Purchasing
Cash management
Expense management
For a comprehensive breakdown of leading Accounting systems, head over to our Top 15 Accounting Software Vendor comparison report.