5 Factors to Look for in an Ecommerce Software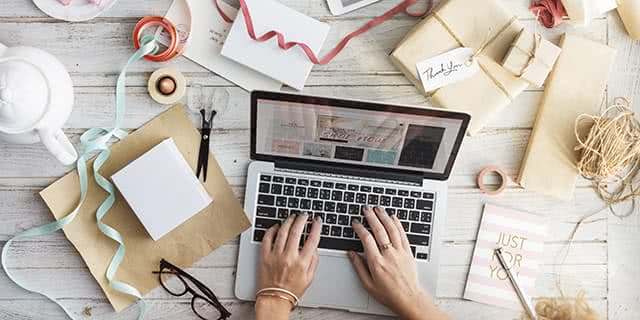 With nearly 12% of all retail sales coming from online channels, ecommerce is a mammoth billion dollar business. Although this industry is dominated by the likes of Amazon, Zappos and the online retail arms of brick and mortar giants like Walmart and Target, a growing number of small business owners continue to launch their own online retail channels. The reason for this is simple — consumer retail is an extremely low margin business and the margins demanded by retailers like Amazon and Walmart can make business untenable for small business retailers. Owning an ecommerce store helps such businesses enjoy a greater margin in an industry that is perennially in a price war.
Choosing an ecommerce platform should depend on a number of factors. Here are a few things that a business owner must look for when selecting an ecommerce software.
1. Price
The price of the software is definitely one of the most important factors to consider. There are a number of cloud-hosted subscription based ecommerce platforms to choose from. Shopify, one of the largest players in the industry, has a starting price of $9 per month. You could build a free ecommerce store over services like WordPress as well, although are other costs that come with going that route. Unlike Shopify, which is hosted on the enterprise server (and therefore the price is inclusive of the hosting fee), a WordPress based online store requires the user to pay for hosting which can cost over $100 a year. In other words, there is not much difference between ecommerce platforms as far as price is concerned. It is therefore recommended that the store owner look into other critical factors for their purchasing decision.
2. Ecosystem
Each business has its own unique requirements. If you are in the business of apparel dropshipping, you may want an easy way to connect with a dropshipping company to pass on orders. For starters, dropshipping is the process of partnering with a third party supplier who will take care of all the logistics related to your ecommerce delivery.
On the other hand, a company that ships its own products may want a feature to quickly compare shipping costs across various logistics providers in order to compare and print labels at the click of a button. It is not really possible to find all these solutions available out of the box with any ecommerce provider. Depending on your requirements, identify an online store platform that has a third party app ecosystem to fulfill these unique needs for your company.
3. Customer Care
Ecommerce buyers can be an impatient lot, and any delay in processing an order or handling a refund correctly can frustrate customers. As a business owner, you may often find yourself at the receiving end of complaints that are not even under your control (a server that is down, or a payment gateway that won't process a request). That is why a responsive customer care that handles your complaints with agility is important. Identify providers who have dedicated customer support teams for multiple channels so that you do not have to rely on phone support in times of emergency.
4. Community Support
Customer care is certainly an important factor when it comes to picking ecommerce software. However, community support can be quite critical as well. A software provider who has an active and successful community of users should provide a new user with all the help and infrastructure that they will need to get started.
This should also help the user when they are seeking an exit. For example, Shopify has an active marketplace called Exchange where customers can buy/sell stores. This way, even if you do not succeed in your online business, there is an easy and profitable way to exit.
5. Trust Factors
Security and trustworthiness plays a big part in influencing the purchasing decision on your website. Letting the customer know of the platform that your site is based on can thus increase or decrease your conversion rates. An ecommerce platform that is integrated with a trusted payment gateway and is audited by agencies like Norton and TRUSTe is generally considered to be more trustworthy and is more likely to convert visitors into customers.
At the end of the day, picking an ecommerce platform provider is a personal choice, and what works for one user may not necessarily work for another. If you are a business with several thousand SKUs to handle, it is highly recommended that you soft launch your online venture with just a handful of products. This way, you are in a better position to evaluate your platform based on the features available. Scale up only when the platform works exactly the way you want it to.
Visit our free Top 10 Ecommerce Software report for more information.
Photo courtesy of Pexels user rawpixel.com.