How To Measure The Real Value Of Your eCommerce Software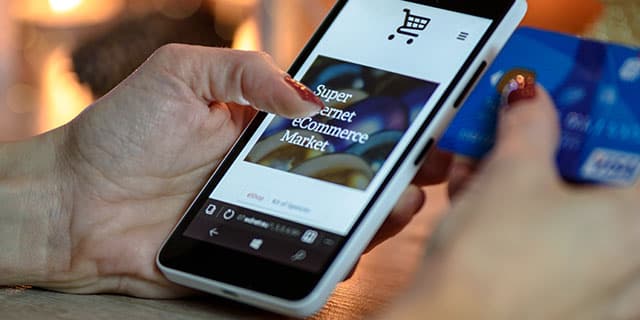 Last year, the eCommerce industry posted sales of around $2.3 trillion. That figure is projected to almost double to just over $4 trillion by 2020.
If you're angling for a slice of that market, then the first thing you must get right is your choice of eCommerce platform. The decision you make now will have a lasting influence on your user experience and revenues as your business grows.
But how do you make the decision? Do you simply go with the platform with the largest market share? The lowest price? The freest features? Or the most active developer community?
Whatever your current priorities, you must ensure that they are compatible with your long-term ambitions for your eCommerce business. And the best way to understand what's right for you is to start with the basics: open source, SaaS and CaaS, the three types of platforms.
Choosing A Platform
Open source
Open source platforms are free, but only in the sense that you are free to use them to build, feature, integrate and scale an eCommerce solution that exactly matches your unique ambitions. Of course, your bespoke ambitions must be backed by the right financial and developmental resources. The cost of ownership of open source eCommerce platforms is typically six times higher than SaaS or CaaS models. This is something you must account for while picking an eCommerce software.
However, what if you need a solution with a significantly lower cost of ownership and faster time-to-market? Instead of open source solutions, there are some great SaaS and CaaS eCommerce platforms to choose from.
SaaS
This is currently where all the action is. You have probably heard of some big names in this space as well, including BigCommerce, Shopify and 3DCart. These solutions eliminate much of the costs and complexities associated with open source solutions. SaaS providers bear all technical responsibilities themselves including hosting, security, compliance and updates. It is a commerce-led model, where an eCommerce front-end combines with APIs to provide a more flexible and customizable solution.
But what if you want an experience-led, rather than a commerce-led, solution?
CaaS
This model decouples the presentation layer, the CMS of your choice, from the eCommerce platform. CaaS allows customers to build on top of the versatility of their existing CMS solutions, like WordPress for instance, while the platform takes care of all security, compliance, updates and other technical responsibilities. This lets brands focus on creating a more customized user experience that can increase engagement and drive revenues. So, if you are looking for an eCommerce solution that enables you to build a unique and rich content experience, with robust platform services and affordable technological support, then CaaS is it.
By now you have a choice of platform, we hope. But which platform provider?
Choosing A Provider
These are a lot of questions you must ask when considering a provider. Do you think functionality vs simplicity is a fair trade-off? Would you cede independent URL control for a lower price?
Unfortunately, it is impossible to analyze every possible expectation of price, feature and functionality to come up with a combination that is most appropriate for your eCommerce business. So, what we need is a comprehensive analysis of a manageable set of critical criteria, like performance, functionality and scalability, that are vital to the success of every eCommerce business. Here are some condensed highlights of the key features you need to look for in any eCommerce platform.
Performance
Load Time: Consumers expect site load times of 3 seconds or less while the average for eCommerce sites is 3.39 seconds. A platform with a load time just 1 second faster than the competition can mean a 7% increase in conversions.
Mobile Store: Mobile devices account for two-thirds of time spent on eCommerce. Make sure your platform supports mobile-friendly eCommerce and passes Google's mobile responsiveness and user experience tests.
SEO: Good SEO delivers more organic traffic. Make sure your platform supports SEO-friendly practices that enhance site navigation and promotion.
Functionality
Must-have features, at any price point: Quick & accurate product search, cart abandonment solutions, discount coupon management, blog and integrated ratings and reviews.
Good to have features, preferably free: Subscriptions/recurring product order management, loyalty program support, dropshipping, third party fulfillment and shipment tracking.
Remember, you're here to eCommerce, not to perpetually build a store. Look for the platforms that offer you most of these features, out-of-the-box and free.
Scalability
Ideally your choice of platform should come with all the features required to support business growth including cost-efficient SKU management, multiple payment gateways, multi-channel capabilities, cross-platform integrations and open APIs. Before you decide, check how many of these features are available out-of-the-box. Also, check for availability and pricing of add-ons/plugins that are essential to your growth strategy. Lastly, do a value analysis to determine if the pricing and features match your business needs.
Finding the Right eCommerce
So, there you have it. There are no free eCommerce platforms. But there is a process by which you can find a platform that is the closest match to your business strategies and value expectations. Finding the right platform type is the first step in the process. If you have the time, money and inclination, you can go for a custom build with open source. If affordability is key and time-to-market is critical, SaaS can get you there with some robust optimal builds. Or you could try for a combination of the two, a completely personalized customer experience and full platform support, with a CaaS solution. Once you have that, all you need is a provider who takes care of performance, functionality and scalability while you focus on a four trillion-dollar opportunity.
Photo by PhotoMIX Ltd. from Pexels