Looking for Online Personal Accounting Software?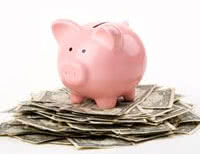 We often get questions in our Community regarding personal accounting software, so although the main focus of Business-Software.com is SMB and enterprise solutions, we thought it would be a good idea to get into a discussion of personal accounting software. Since you no doubt are aware of Quicken already, we've restricted our focus to online personal accounting software, which is much easier to access and generally cheaper (if not free!) than their PC counterparts. Without further ado, our comprehensive list of online personal accounting software.

Recognized as one of the top online personal accounting services, Mint.com has been helping consumers with all of their financial needs for over seven years. Not only do they allow you to import your checking and savings account data, but you can also link your loans and other financial information to your Mint account. Their intuitive and easy to navigate dashboard shows you everything from alerts, accounts, spending trends, and  As a free service, Mint does tend to push ancillary financial services on you since it's subsidized through partnerships with major credit card and financial services providers; but if you need help or information on how to invest, save, or pay off debt, then Mint has an endless supply of resources available to you.

Also mentioned in our top online accounting solutions for SMBs, Xero offers a personal edition for consumers that's only $34 per year, which is practically nothing considering the fact you get really easy to use personal finance that's actually nice to look at. It links all of your financial accounts in one place, allows you to set goals for yourself, and helps you stay on top of your finances, making it a serious contender against Mint. Plus, it doesn't hit you over the head with a constant barrage of offers from other financial services like Mint does.

Yodlee's primary offerings are for financial institutions and businesses, but they also have a consumer edition of their Yodlee MoneyCenter, which allows you to manage all of your accounts from one place, comes with a handy smartphone app, helps you track your spending, and gives a complete view of your finances. Yodlee also lets you link your rewards programs to your account, so you not only can manage your bank accounts, loans, and mortgages, but also your rewards cards as well.

This is a great solution for people who really need tools to help them save and manage their finances easier. Adaptu is a free personal accounting solution that helps you with budgeting, saving up for college or retirement, and even combining finances with a partner. If you have a great deal of debt, Adaptu can also help you find the best strategy to pay it off quicker and easier. With their free iOS and Android apps, Adaptu gives you the tools to manage your finances from wherever you are.

Another free online personal accounting software, Manilla supports over 3,000 service providers in the United States, making it super easy for you to link your financial accounts, cell phone accounts, utilities, and more. While most personal accounting solutions mostly deal with importing transactions from your bank account, Manilla is a complete solution that lets you see every single account, bill, loan, whatever you can think of that's somehow tied to your finances. Definitely a time-saver when it comes to managing your bills.

moneyStrands is a free online solution that offers all the features that you could possibly need in your personal accounting software: cashflow management, budgeting, reports, bill calendars, mobile apps, and more. What really sets this solution apart, though, is the fact that you can set up a completely anonymous account. So rather than handing your financial passwords over to this third-party service, you can manually upload all of your financial data, thus keeping your information secure if you're concerned about security on the web.

While they don't have the most attractive user interface, ClearCheckbook makes up for that by being free and easy to use. The account dashboard gives you a clear overall review of your finances, and their reporting and budgeting features make it easy to manage your spending. Not only that, but they also have checkbook balancing and bill tracking. If you like their free features and want more, there's also a premium account level that adds custom fields, CSV importing, multiple users, and more for only $42/month.

Also not particularly pretty, NeoBudget's free account give you one bank account and 10 "envelopes" to manage (i.e. budgets like utilities, groceries, bills, etc.), which isn't much considering the fact that you have to manually import all of your data (it doesn't link to your existing financial accounts). However, if your finances are super simple and you just want an online solution to manage your spending, then NeoBudget can do the job. At $38/year for the paid version, though, it doesn't really seem worth the money, especially given the fact that Xero is cheaper and has many more features.

Mvelopes gives you online and mobile access to your financial and spending information; and with support for over 14,000 financial institutions, it's a solution that's suited to pretty much anyone. You can also monitor your net worth by linking your credit cards, checking, savings, 401(k), IRA, stocks, mutual funds, mortgage, and even auto loans, thus allowing you to track all your financial information in one place. Like any good personal accounting software, they also have a mobile app, though it's only for iPhone right now.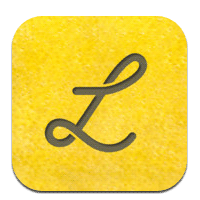 We've mentioned Lemon previously in a review of their app, but they're worth mentioning again since they make it so easy to track your expenses and rewards cards. Just take a picture of all your cards and the Lemon app acts as a digital wallet. Take pictures of receipts, monitor your spending, and even use your personal Lemon.com email address to sign up for offers so you don't get a ton of spam in your regular inbox. Though you can't currently link your financial accounts to Lemon, I imagine that's not far off. On a day to day basis, it's a great expense tracking application.
Learn more about the industry's best accounting software by downloading the top 15 accounting comparison report.