Deciding Whether to Outsource Your Fleet Management Service? Here Are 5 Factors to Consider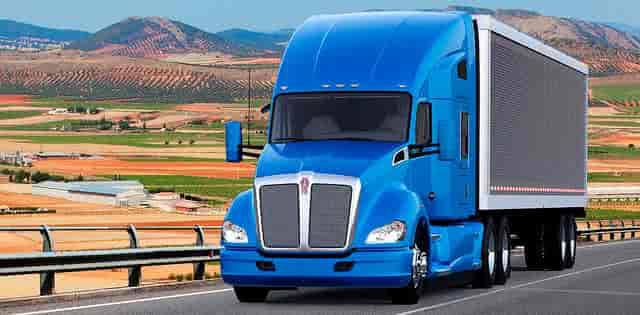 Outsourcing your fleet management service can be a monumental and impactful decision for your company. As with any service, you're going to want to find the option that will make your day-to-day business life a little bit easier. Ask any fleet management company if they will make your life easier and I am sure the answer will be a resounding "yes!" However, having an in-house manager controlling your fleet and its productivity on a daily basis has benefits of its own. There is no universal fit that says one alternative is always better than the other. In fact, outsourcing may benefit one company while proving to be financially detrimental to another. That's why it is important to weigh some important factors before making this choice.
Lets take a look at just a few of the areas that may make this decision easier:

1. Control
Fleet control is where keeping your fleet services in-house can be a true benefit. A manager that is sitting in the same building with you and has likely been with you for some time will have a much better understanding of company culture, policies and overall philosophies. There is no outside interest trying to add value to your company or suggesting alternative actions. All decisions are made in the same building by the same people who have the business and its success in mind. Also, because everything is centralized, you will often get more timely and effective cooperation from other operating departments that may affect your fleet and its production.
Outsourcing will cause you to lose a little of this direct control over your fleet. When you outsource you meet with a manager to customize the exact plan and standards that you want your fleet to live up to, but you are not able to be there every step of the way for quality assurance. The quickest way to get an update on fleet metrics is to call or inquire to your account manager in order to get this vital information. You are going to have to trust, to a certain extent, that the outsourcing company of your choice is living up to their word.

2. Fleet Efficiency
One way to increase your fleet's efficiency while keeping the fleet maintenance service in-house would be to update the software system used. Field service software has come a long way in recent years and now offers more control features than ever. Whether you're looking for a GPS tracking system or a fleet maintenance software system, there are solutions and customizable standards available for companies of any size and need. While fleet management still may not be your core business function, upgrading your software system can give you a little more power and efficiency managing your fleet.
Efficiency, however, is where you get the most bang for your buck from outsourcing your fleet management service. First off, your company itself instantly becomes more efficient because of the shift from non-core business activities to core business activities. This redirecting of monetary and personnel resources will allow your core business to operate at a much higher level. Since fleet management is the core business of a fleet maintenance company, fleets become more reliable to customers and are more productive with their time when overseen by a specialized third party. You also gain the oversight and readings of fleet and user metrics (such as fuel usage, engine life and safe driving) performed by certified experts in the field. Fleet efficiency, essentially, is the promise of these companies.

Outsourcing vs In-House Fleet Management
Benefits of Outsourcing
Reduced costs
Improved efficiency
Regulations are monitored by a third party
More resources to devote to core business activities
Benefits of In-House
Full operational control
Business-to-customer interactions and support
Ability to utilize state-of-the-art software technology
3. Federal Regulations
When keeping your fleet service in-house, the burden and task of staying compliant with all regulations falls on your business. The process of keeping up with DOT, FMCSA and other federal regulations can be hefty, and a failure to stay compliant can result in sometimes excessive and harsh penalties for your company. The paperwork, screening process and follow-up of these regulations can be extensive for an in-house department to handle. Oftentimes, this alone is enough for a company to outsource.
Outsourcing, however, eliminates this process entirely. You no longer need to worry about the extensive paperwork or the fear of penalty due to breaking a regulation. This burden and responsibility falls entirely on the outsourcing company. They assume control of everything from engine maintenance and driver eligibility to a driver's hour of service (HOS) regulations. Again, because their core business is fleet maintenance, they have the resources and personnel to deal with these industry standards.

4. Customer Service
Customer satisfaction is much more closely monitored if you're keeping your services in-house. Any kind of problem or concern is dealt with by your own fleet management department. There is no third party that a customer has to go through before they get an answer from the company they are dealing with. By improving the line of communication, you can alleviate customer issues in a timely matter and much more personally.
When you outsource your fleet management service, the communication channel gains an extra step. The line of communication no longer goes from the client directly to your customer service representative. Instead, any concern will be directed to a third party without your even knowing it. Having another organization involved when dealing with customer issues can make things more complicated and messy. The hope, however, is that there will be less issues if the outsourcing company is keeping up with the set standards.

5. Costs
Cost oftentimes will be the decision maker, as it is the clearest way to see which option is more effective. If you are running things from your office, the amount of hidden, variable and fixed costs can really add up. You end up paying a lot of money in overhead and variable costs for a service that is not part of your core earnings. Since it is not a core business activity, a lot of companies will try to save or cut costs at any available opportunity, but tend to see the quality of their fleet service begin to weaken. You cannot provide the same elite service if there is not the same amount of resources or time being put in.
Outsourcing fleet management services, depending on the company, will actually save you money in the long term. You can eliminate a lot of costs right off the bat. For example, the back-office jobs that you were paying for can be redirected back to core business activities. Additionally, there is no longer any need to cover the small overhead, variable costs of running a fleet management facility.
Since an outsourced company specializes in this field, they are better able to utilize industry best practices and exercise purchasing power. This purchasing power allows them to reach economies of scale where an in-house manager simply cannot. This is where outsourcing can be such a powerful tool for your company to use. You will begin to see this improve your cash flow, as your flat rate for outsourcing will be much lower than the total costs of running a fleet management service in-house. The hope is that your fleet becomes even more productive under their watch, while financially your company can flourish as well.

Which Way to Go?
When making the decision whether to keep this department in-house, it comes down to how financially stable your company is and the importance you place on having control over your fleet. My advice would be to try and add up all of the numbers from one year of running your fleet in-house, if that data is available. You can then take that data and compare it to the industry standard for an outsourcing company. Another question to ask is whether your staff is overworked trying to keep up with fleet management? If so, the fleet's quality and performance will begin to fade.
Outsourcing comes down to core versus non-core business activities. If you are spending too much money on a department that does not contribute to the core services of your company, it might be time to outsource. The idea of saving money with a professional staff whose core business it is to manage a fleet can sometimes outweigh the importance or benefits of having direct control.

Thinking it's about time you outsource your fleet service? When you're ready to start looking at options, start with our FREE Top 10 Field Service Management Software Report.
[Photo courtesy of Flickr user TruckPR.]