QlikView Wants to Turn Business Intelligence into Business Discovery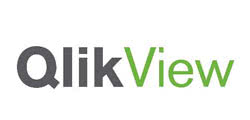 With an emphasis on making business intelligence more about discovery than pushing business insights from the top down, Qlikview has positioned itself as an up-and-coming leader in the software technology space. In fact, Forbes named Qlik Technologies in their "Top 25 America's Fastest Growing Tech Companies", with Qlik making it to the number three spot right after LinkedIn and Apple. Definitely an indication that the company is doing something right. Not only are they trying to redefine how companies approach business intelligence, but they're also offering a unique product that's not restricted to large enterprises with budgets to match.
At first glance, it's clear that Qlikview is all about making data available and accessible to everyone. Rather than depending on analysts to decipher data for you, Qlikview promotes the idea that business data should be something that anyone can see and understand with just a few clicks. Even companies that don't really need big data tools can make use of Qlikview's Business Discovery Platform because it's all about being able to find insights on your own, as evidenced by their QlikView Personal Edition which is a free, full-version of their product that's apparently no strings attached.
Despite the availability of a free version, the rest of QlikView's pricing is not so affordable. According to a report from Gartner earlier this year, QlikView customers are not entirely happy with how much they have to shell out for the solution. Not only that, but customers are apparently becoming less enamored of the tool, reporting a poorer customer service experience overall compared to previous years. At the same time, Gartner also addresses the fact that QlikView is a "marketing juggernaut," and so in addition to the product's overall ease of use, its high visibility in the market is going a long way towards keeping it at the forefront of BI discussions.
As far as mobile accessibility goes, which QlikView devotes an entire page on their site to, there are quite a few slick-looking videos and screenshots to demonstrate how simple and elegant their apps are; but the actual demo app in the Apple App store looks nothing like this. It's not a very good sign that the QlikView demo app connects to a server with slides and data that don't really make any sense, effectively making this demo useless in demonstrating QlikView's mobile features. Considering how much emphasis the company puts on QlikView for Mobile, I would've thought that their demo app would provide more to see, especially since the last update is less than two months old.
Even with hurdles like these, QlikView's presence in the BI field is undeniable given its business intelligence tools that focus on functionality at the individual user level. For more information on QlikTech and their product offerings, see our QlickView product review.
Looking for more information on business intelligence? Check out our side-by-side comparison of the leading platforms in the Business-Software.com Top 10 Business Intelligence Software report