Simplify360 Aims to Make Social Analytics Easier for Businesses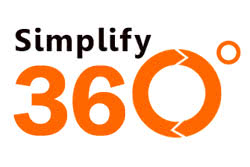 This is the year of social, and every company wants and needs to know how to turn social networking data into actionable results. According to Simplify360, they have the solution in their Simplify360 Analytics™ solution for social media management.
Founded in 2010 and based in India, the promise behind Simplify360 social media management is to allow organizations to more effectively implement social media strategies and concepts into their core business processes through a user-friendly interface and sophisticated channel analytics that assists you with brand management and campaign management through your social networks. Through their Engagement Console, this SaaS solution provides the tools companies need in order to manage and monitor social conversations, and their brand auditing services allows you to dive deep into your social analytics data so that you can make better marketing decisions.
Simplify360 puts the majority of the focus on their proprietary Simplify360 Analytics™ engine, which does most of the heavy lifting in terms of the social analytics that the company delivers. In addition to data collection and processing, Simplify360 Analytics™ provides data filtering, reporting, and of course analytics. Rather than only monitoring the major social networks, the Simplify360 Analytics™ engine also monitors a reported 3 million+ blogs, news sites, and forums for mentions of your company, as well as any specific sites that you want monitored. Data filtering is entirely in your hands, giving you the ability to customize your dashboard to only show the information that's relevant to you, which makes customizable reports fast and easy. Simplify360 will also create custom reports for you upon request.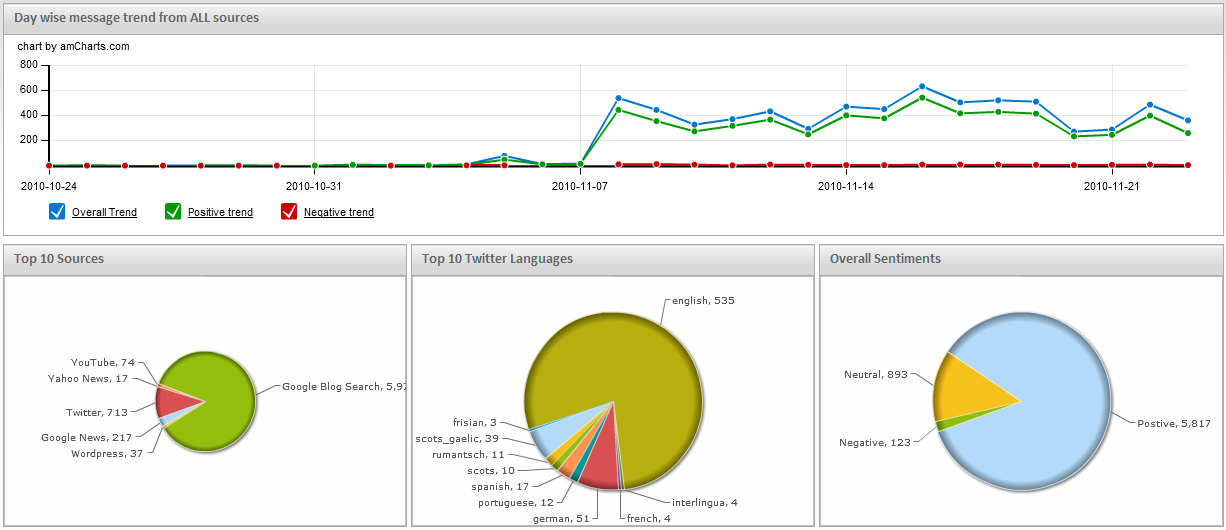 As far as analytics is concerned, the Simplify360 Analytics™ engine employs complex machine-learning algorithms in order to classify gender, sentiment, and other demographics information, as well as compiling all this statistical data in order to compute an engagement score and level of influence for your brand across social networks. Simplify360 boasts an accuracy rate of 80%, which may or may not be sufficient for your company's purposes, but perhaps is good enough for now considering the fact that social data is so difficult to gather and parse, especially on a scale that would provide real, relevant conclusions regarding your social following and potential customers.
Simplify360 reported receiving additional Series A funding from an IT-focused investor based out of Kolkata (West Bengal, India), though the identity of that investor was not revealed. According to their press release, Simplify360 has high hopes for their social analytics engine, saying, "Simplify360 is among the best tools in the Industry. The investment will help us add more market centric features in the software tool as per the product road map…The world will soon see KPIs and best practices defined for Enterprise Social Media by Simplify360."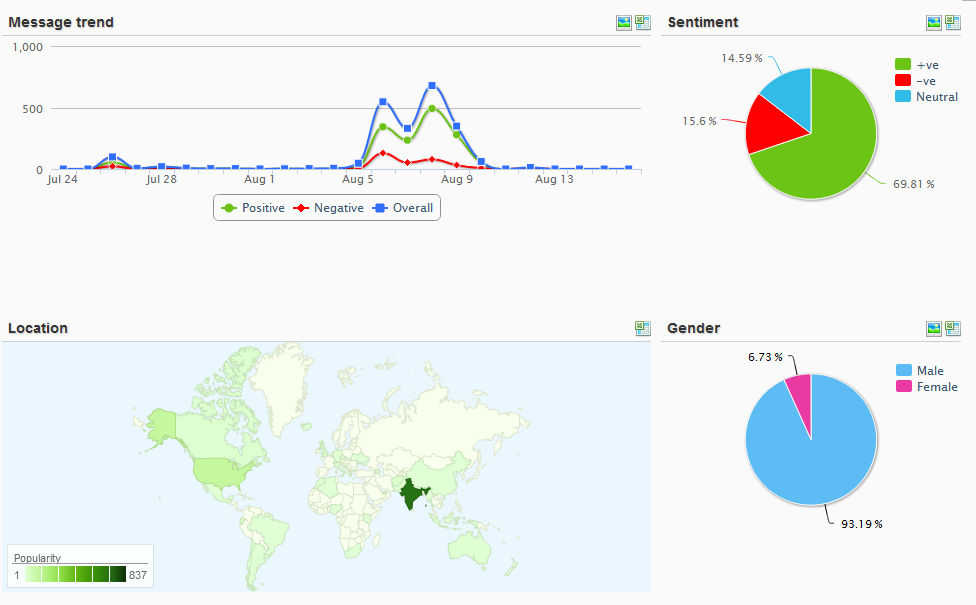 The majority of Simplify360's customers seem to be based out of India, which would certainly put their analytics engine to the test given that India is the most social area after North America and the UK, making it a ready testing ground for gathering and compiling social data.
Looking for a top social tool for your company? Be sure to check out the social tools resource center page, where we've compiled product reviews, blog posts and articles on social solutions. Ready to choose a social tool? Browse the industry's top products in our free social tools reports.