The Best Business Intelligence Solutions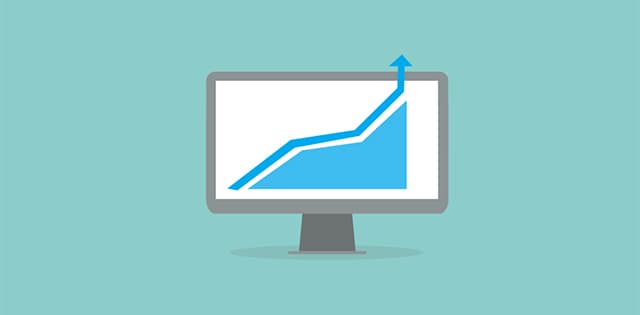 From Steve Jobs to Ken Jennings, high intelligence continues to result in success and admiration for those who understand how to leverage the power. In turn, it's easy to see why we want to be smart and why we want the businesses we manage to be smartly run. But how can we actually make our companies operate more intelligently?
One great way is to effectively utilize valuable company data with the help of a top-tier business intelligence (BI) platform. If your organization lacks the ability to make knowledgeable decisions based on concrete analytics, a well-implemented business intelligence solution might just be a no-brainer.

What Is Business Intelligence?
Unaware of the benefits data can have in understanding company trajectory, businesses often collect more than they know what to do with — or refuse to gather any data at all. Without a proper system in place, gaining momentum and turning that data into implementable actions can feel like getting stranded in the doldrums. By taking all that pertinent data and turning it into meaningful information users can utilize to make daily and long-term decisions, business intelligence becomes the wind that fills your company's sails, and the compass that points you in the right direction.
Once you've decided a business intelligence solution is the right fit, it's time to narrow your choices. As always, Business-Software.com is here to help. Take note that there are two sides to every BI solution – collecting data and viewing data – so make sure the solution you choose gels with your existing processes, technical competency and the needs of personnel in both regards.
Perhaps you need a system that's easy to use for non-technical users and has an emphasis on customization. Or, is a platform that's designed to interpret data in your specific industry better suited for your business? Try to decide what strengths you're looking for ahead of time, as most business intelligence solutions will emphasize elements of each area in their marketing and design philosophy.

The Best of the Best
Epicor Informance EMI

For manufacturers, Epicor offers a tailored intelligence solution that provides actionable insights into manufacturing improvement opportunities. Epicor's Informance EMI (Enterprise Manufacturing Intelligence) software solution allows administrators to monitor manufacturing lines in real time and home in on the issues that need attention.
With Informance EMI, manufacturing businesses can unlock hidden capacity and increase production while reducing inventory and labor costs. The solution features 700 out-of-the-box analytics dashboards, combines enterprise and production data for deeper visibility and boasts the ability to aggregate and contextualize data from all plants, product lines and asset types. For manufacturers looking to improve their ROI through smarter business intelligence, Epicor is the perfect solution.
Sisense

If you aren't the most technically inclined person out there, Sisense might be the business intelligence solution for you. Sisense allows users to build their own interactive business intelligence dashboards without requiring fancy tech skills, empowering anyone and everyone with tools to view, understand and act on important business intelligence.
The software's colorful visualizations make business intelligence easy and intuitive, and its real-time capabilities bring users closer to understanding their customers in a more accessible way than ever before. With an emphasis on making data easy to understand, your team should be able to make knowledgeable decisions with confidence. If you'd like to get a feel for the Sisense platform, you can check out a simple, in-browser demo right on their site.
Domo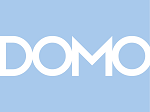 While many business intelligence solutions are designed to empower data analysts and a select few decision-enablers, Domo is built to drive everyone in an organization. It starts with Domo Magic, an easy-to-use interface that takes the hands-on, complex and often difficult process of data manipulation and makes it accessible to any user, regardless of SQL experience. With several options to merge, join, aggregate, cleanse and finally prepare your data, Magic transforms the most technical aspects of business intelligence into manageable opportunities for the less technically inclined, while simultaneously retaining depth for power users.
In addition, Domo's collaboration tool Domobuzz allows users to instantly communicate right where their data lives with a built-in social network. Each employee also has their own profile, which includes hard-to-gather personal information, helping to foster a connected, personal and creative culture.
Birst

Looking for the latest and greatest in business intelligence innovation? Birst claims to have the solution of the future with their patent-pending two-tier BI and analytics technology, which simultaneously targets the centralized technical users who cultivate data and the decentralized business employees who put that data to use.
The crown jewel, Birst's Automated Data Refinement (ADR) system, automatically "merges data from different tables, sources or structures into a common user-ready data store, optimized for analytic questions." In other words, this effectively eliminates the need for your teams of tech-savvy developers to invest large chunks of their time in the mundane and error-prone Extract, Transform and Load (ETL) processes that have come to bog down even some of the most forward-thinking business intelligence solutions out there. Birst's solution aims not to make your BI technical problems easier, but to eliminate them entirely.
Infor d/EPM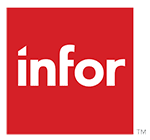 Infor d/EPM offers connected analytics, financial performance management and compliance systems, all delivered in real time via a common interface. With Infor's analytics, expect your standard offering of metrics on the most important business areas across all your devices. While the system's design takes a 'jack of all trades' approach, these analytics tools do come packaged with capabilities that target specific points of interest such as supply chain, production and sales, and content that can be tailored for certain verticals like healthcare or hospitality.
Where Infor d/EPM stands out is with its financial and compliance management components. Not only can users successfully budget using detailed forecasting and prediction capabilities, but evaluate strategic goals and consolidate multiple sets of books seamlessly. d/EPM's compliance features round out the platform with risk identification, exception management, transaction monitoring and risk indicators, keeping your business proactive.
For further in-depth, side-by-side comparisons of all the leading business intelligence solutions, download our free Top 10 Business Intelligence Software Report today.
[Photo courtesy of Flickr user Joe the Goat Farmer.]