Tips for Buying a Web Content Management System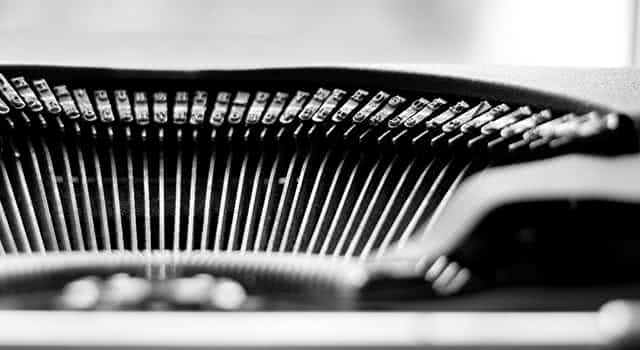 Google's search algorithm, social networking sites and customers all have one thing in common: they advocate web content management. As a result, buying a web content management system is one of the most valuable purchasing decisions any business can make — whether the company is a massive global enterprise or a small mom-and-pop shop.
After buying a web content management system and building an assortment of high-quality content, companies can use social platforms to increase brand awareness, build consumer trust and guide traffic back to their website.
Content marketing allows consumers to learn about products, services, offers and discounts in addition to proving your worth as an industry expert. Also, content marketing creates friendships with customers who steadily become brand advocates and promote products for you. To businesses, content management is a godsend; there is no easier way to reach customers and stakeholders directly.
Thanks to the content marketing revolution, web content management systems have grown to be affordable and powerful tools, molding to fit any company model.
Why It's Worth Buying a Web Content Management System
Buying a web content management system essentially means you have acquired a website authoring tool. By filling in text fields on your web browser, your WCMS will automatically encode and style a fully operational website. Employees unskilled in web development can edit and build pages with ease, allowing users to focus on building a rich body of content rather than navigating a foreign coding language.
Many brands love to use open-source web content management systems for their flexibility, extensive documentation and wide collection of free modules. However, other companies may choose buying a closed-source web content management system for reasons related to security, features, workflow management, adaptability and new media integration.
Many web content management systems are free to buy — or at least free to try. To help you decide on how to go about buying a web content management system, here are a few tips to consider:
Easy to use – Your employees need to be able to navigate your website and build content with ease. Be sure that even the non-technical user can build web pages for your company.
Intuitive Interface – Just because you have some programmers on deck, that doesn't mean they'll know how to navigate your CMS. When buying your web content management system, the interface must allow all users to flexibly control the content and navigate through the content management system.
Integration with various new media tools – Imbedding videos and gifs is one thing, but when the web has a new trend, you should be able to implement it. Make sure that your WCMS is just as cutting edge as your company.
Marketing capabilities – What's the point of your WCMS if nobody can find your website? Search engine optimization (SEO) tools will help you gain organic hits, while social media integration, website traffic monitoring and campaign analysis tools will help you strategize your content marketing campaign.
Multiple-site support – Global companies may want to consider buying a web content management system that is available in multiple languages and also renders support to various types of site formats.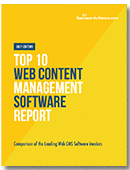 After evaluating your business' needs and narrowing your search for the right web content management system, you must start considering vendor options. While buying a web content management system is never easy, you can always observe the industry's key players to get an understanding of your particular needs. Download Business-Software.com's free Top 10 Web CMS report to start comparing features, pricing and more.