The Software Needed to Run Your Ecommerce Business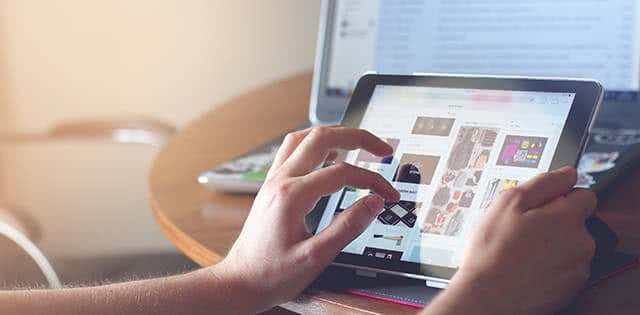 Opening an ecommerce store requires a relatively simple set of tools and skills but, as your business grows, you will have to expand both. Today, modern businesses use software tools and services to expedite growth. Ecommerce software can help save time, simplify tasks and supplement skilled labor with time-saving tools like automation, accounting, inventory management and a host of other items. While there are thousands of tools available, you can choose the right solutions for your business based on business size, current employees, pressing needs and the solutions that directly offer the most value to your store.
Here are six software solutions needed to run your ecommerce business as it grows.
Ecommerce Platforms
Ecommerce platforms are programs or cloud-based platforms that allow you to sell directly on your website. Some include multi-channel support, their own store, or are even designed for quickly installing an online shop onto a WordPress or HTML5 site. Ecommerce platforms vary a great deal in cost and value, and with dozens of different features and options on the market, it's important to sit down and decide what you need and why. If you don't sell on your own platform, you likely don't yet need an ecommerce platform.
Ecommerce platforms function similarly to a brick and mortar store, in that they give you a place to add and sell products in a space. While you may want to eventually design your own platform for selling on your own site, choosing to purchase a subscription allows you to take advantage of tools that:
Budget – How much does it cost per month
Inventory size – Is there a max inventory
Solutions – Product management, merchandising, pricing, promotions, search, personalization, shipping, warehousing, inventory management, etc.
Payment Options – Credit card, PayPal, etc.
Hosting – Self-hosted, cloud-hosted, on-demand
Integrations – Does it integrate with Amazon, 3PL, logistics, inventory management?
Technology – Application programming interface, Data models, Business logic, Development environment. Server side scripts, Integration framework, etc.

Check out the Top 10 Ecommerce Software report on Business-Software.com.
Inventory Management
The larger and more quickly inventory grows, the more difficult it becomes to manage and maintain. Quality inventory management software allows users to automate inventory management by tracking sales, automating orders or sending reorder alerts, in addition to to tracking costs and expenses. More advanced software will integrate into your logistics or third-party logistics to help track shipments and control delivery speed.
If you sell on more than one channel, it's important to consider multichannel inventory. Real-time cross-channel inventory will allow you to update total inventory as it sells to prevent a stockout. This is especially important considering that 81% of shoppers have experienced a stock-out, which hurt your ability to make sales, may end customer relationships and in the case of platforms like Amazon, actually hurt SEO.
Look for features like:
Inventory Tracking – Basic inventory tracking gives you a centralized view of inventory, see what you have and track sales.
Cost Control – This allows you to see costs and profits per item, warehousing costs, and will allow you to determine which products are costing money.
Automation – Automation allows you to set reorder points, send orders to vendors, set alerts, automate logistics and otherwise save time on inventory management.
Supply Chain – Tracking your supply chain and vendor or manufacturer delivery gives you more control over reorder points and helps prevent stock-out events.
Planning/Forecasting – Data tracking gives you the tools to predict future sales and plan inventory volume.
Analytics – Knowing what you are selling, where, and when enables you to forecast sales, plan merchandising and prioritize products per channel.
ERP
Enterprise Resource Planning (ERP) software brings together the core facets of your ecommerce operation with tools for marketing, human resources, logistics, customer service and inventory management. While the exact services tackled by the solution vary by product, ERP allows you to automate core processes, save time and make data collection and storage more effective for every aspect of your business. In some cases, your Ecommerce platform may have ERP integrated, in others, you may prefer to choose your own.
Who Needs It – Not everyone needs ERP. In some cases, you may already have all the services an ERP solution would provide. However, ERP can be extremely valuable for ecommerce. An ERP tool like Skubana integrates all processes from marketing to shipping and can enable automation from the shopping cart to shipping, because the ERP can check to see if products are in stock, automate receipt of order emails, automate notices to the warehouse or 3PL and automate email notifications for shipment. In most cases, this also greatly benefits customer service, because the entire order is in one place, on one program.
Platform/Technology – Choosing a widely-used platform or technology such as Windows, SQL Server, etc. will ensure that you can use your ERP, even if you add additional channels.
Platform Scalability – Will the system adapt with you as business needs change?
Support – Does the system include technical support? Certified partners? How much does support cost?
Budget – Some ERP solutions cost more than others. Evaluate your total budget and compare it to total cost of ownership for the platform.
Financial Management – ERP often allows you to track costs and earnings in every department.
HR – Personnel management, organization management, payroll management, time management, development and human resources management may all be features.
Supplier/Vendor Management – ERP may include supplier and vendor purchase order management.
Customer Relationship Management – Not all ERP solutions will include CRM, but some do.

Check out the Top 20 ERP Software report on Business-Software.com.
Marketing and Merchandising
Marketing and merchandising tools can help by increasing visibility, boosting SEO and driving sales by making products visible when consumers are searching for them. In some cases, your ERP, ecommerce tool or other solution many include marketing, merchandising, or both.
Digital merchandising allows you to control who, how and when customers see products, to improve customer engagement, reduce shopping cart abandonment and boost customer satisfaction.
You should look for:
Integration with ecommerce platforms, web management, inventory management, point of sale, and CRM systems.
Data collection
Real-time data application for product curation
Search

In most cases, marketing and merchandising are separate services, but they work very closely together. Overall, there are hundreds of marketing tools that fill different needs.
Data & Analytics
From inventory planning to budgeting to marketing, strong data and analytics allow you to make better decisions for your store in every area of business.
In most cases, ERP, marketing and website management tools will include enough data and analytics collection. In some cases, you may need to supplement your data collection with additional tools such as Funnel, KissMetrics, RetentionGrid, Google Analytics, Clicky, etc.
Automation
Like data and analytics, you will most likely receive automation tools with ERP and inventory management tools. However, if you don't integrate those tools, automation is a valuable business tool that you shouldn't ignore. Automation allows you to use scripts to automate repetitive manual tasks such as checking stock to confirm orders, sending order confirmation orders, changing inventory levels, submitting orders to the supplier, repricing products on Amazon or eBay and a vast number of other tasks. It can help save a great deal of time on tasks that require attention every day.
You should automate:
Inventory management
Payment processes (PayPal, Stripe, Braintree, PayMill, etc.)
Customer service (Zendesk, Help Scout, Groove, etc)
Accounting & Bookkeeping (Xero and QuickBooks both offer automation)
Email Marketing for order and shipping confirmation, shopping cart abandonment, follow up, etc. (Shopify & Bigcommerce)
Social Media (Buffer, Quuu, Hootsuite, and Mention are quality tools)
Product Launches (Tallyfy)

Your goal with automation should be to identify the processes and tasks that cost you the most time, and then invest in automation software to free up that time so you can invest it in higher value tasks.
Accounting & Bookkeeping
Strong accounting and bookkeeping forms the backbone of any successful business, and you will need to integrate solutions for collecting data throughout the year. While you will never be able to replace the services of a CPA or bookkeeper for tax time, quality accounting and bookkeeping software can help you keep your books in order throughout the year while easily recording and saving data, managing costs and keeping records. Most accounting and bookkeeping programs easily integrate with inventory management and ERP, allowing you to import sales and costs to automate expense and income reporting.
Check out the Top 15 Accounting Software report on Business-Software.com.
Give Your Ecommerce Business a Boost
Software can give you the tools to keep up with the growing complexities of your business as sales increase and will allow you to enable growth without the cash flow to hire on employees to handle the same tasks. However, remember that even the best software needs human management and quality control. In most cases, the best combination involves using software to speed up processes and simplify tasks, and quality employees to manage it and handle manual tasks where required.
While there are hundreds of ecommerce software solutions available, take the time to research the ones that meet business needs to provide value and help you grow.
Main image courtesy of Pixabay.