Top 5 Resources on the Legality of Electronic Signatures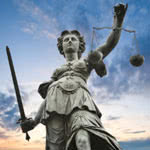 Signing documents online can seem really simple, but it's not a process that you should take lightly. If someone tries to legally challenge your documents, you need to know that your digital signature technology can hold up in court.
It's critical to acknowledge that not all electronic signatures comply with federal regulations. Even among those that fully comply with regulations, not all of them can hold up to scrutiny in court.
There's a lot of information on the Internet about the legality of electronic signatures. In fact, there's so much that it's easy to get overwhelmed. If you don't know where to start in your quest to understand the legal issues surrounding electronic signatures, here's some of the best online resources on the topic.
This white paper details the six questions you should ask to find out if an esignature solution would stand up in court if it's challenged:

Do I know who signed?
Do I know he or she intended to sign the document?
Has there been proper disclosure and consent?
Has the document been altered in any way?
Is the document electronically accessible to all signers?
Can I prove it?

It also lists the five laws and regulations all esignature vendors should follow. You can download it for free to view on your computer or print it out.
The FDIC has a special section in its compliance manual that deals with the ESIGN Act. It addresses issues including:
Consumer Disclosures
Hardware and Software Requirements
Record Retention
Regulatory Issues

It's worth a read, especially if you work at a financial institution looking to adopt digital signatures.
Anyone who's opened a bank account from their living room or applied for a loan at midnight knows how much the Internet has changed the way we do business. But you might not know that these transactions are possible because of a little piece of legislation from more than a decade ago: the Electronic Signatures in Global and National Commerce Act (ESIGN Act). This article gives a broad overview of the ESIGN Act and its history.
This article gives details about the Uniform Electronic Transactions Act (UETA), from its history to its implications. UETA was the first national effort to create rules for electronic transactions for every state. This article is a good introduction for those who don't know much about the legislation surrounding electronic transactions.
The American Bar Association has developed a book of guidelines to determine whether an e-signature is legal. If you want an in-depth look at legal issues surrounding digital signatures, this is the book for you. You can buy it directly from their website for $34.95. If you'd rather not pay money for that information, you can get a summary of their guidelines by reading the article "What Makes a Digital Signature Legal?"
Learn more about esignatures and contract management software by downloading our free Top 10 CLM comparison report, or browse top esignature platforms and other contract management solutions on our Contract Management Software resource center page.
[This post originally appeared on the SIGNiX blog and is republished with permission.]