Turning Link Clicks into Revenue
The social media habits of the modern day consumer continue to change. Buying behavior is taking on a different shape that is more mobile and user-friendly – but most importantly, it's one that's efficient. Due to this shift, social media has quickly become the hidden pot of gold at the end of every marketer's rainbow. Since these changes are still relatively new, marketing professionals are scrambling, trying to figure out ways on how to earn revenue through social media, primarily with link clicks, while simultaneously engaging with their consumers.
A study conducted by Columbia University and Microsoft found that 59% of URLs shared on Twitter are never clicked. This particular statistic is not only high but troublesome for social media specialists who share content on a daily basis. Creating and curating content takes a lot of time that could be spent elsewhere now knowing that the majority of content isn't even opened and read. Companies have to create an action plan on how to bridge the gap between sharing content and getting consumers to read it. It all starts with link clicks.
Establish Trust with Your Consumers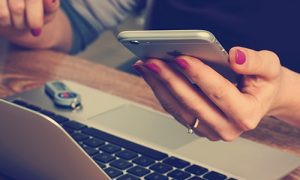 Before you start making lofty social media goals, it's essential to first establish trust between your company and your consumers. This dynamic relationship presents itself in a give-and-take where customers expect to receive thought-provoking content while companies in turn gain a new interested consumer.
When building trust, business professionals should always focus on distributing content that accurately reflects the company standards, quality and voice. By just clicking the 'Follow button', consumers show companies that they like what you're saying and trust they're not just falling for click bait. This simple action of following a company's social media page is a display that a consumer wants to hear what you have to say and have your company be a part of their online community.
The Problem with Click Bait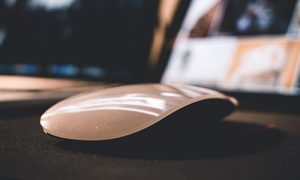 When it comes to content curation, consumers want honest headlines that are thought-provoking and stir their curiosity. There has been an increase in clickbait due to the fact that consumers aren't willing to read the content that's out there. Instead, they just blindly share a link without thinking much of it. Is this the kind of engagement you want your company to be a part of, or is it time to have a more meaningful online relationship with your consumers.
Though clickbait is a way to get more eyeballs to your website, it isn't the best method out there. There are headlines in the digital sphere that aren't related to the content it's linked to; its sole purpose is to generate a click count. But is it really worth it? In the short term, this may help you reach your marketing goals. However, misleading headlines will only hurt your company in the long run. A consumer's trust is a top priority compared to having a high click rate. If the trust is ever broken and consumers catch on that your company contributes to click bait, customers will take their business elsewhere. No one wants that. Once a customer's trust is gone, it becomes twice the effort to gain it all back. Tread the social media waters carefully.
Clever Headlines are the IT Factor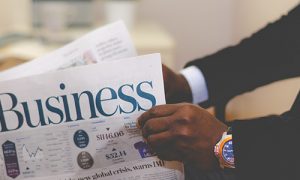 Since clickbait isn't the best route to go, creating eye-catching headlines is the proven method that should be utilized more often. Clever headlines is one of the top factors that determines if your content is shareable, next to visually appealing images. The social media landscape is highly saturated with other content trying to cut through the noise. Content marketers only have a short amount of time to get a reader's attention so they have to create clever headlines and wrap the whole package with a pretty bow. If done correctly and precisely, it will not only increase the link clicks but will benefit the engagement and lead generation efforts as well.
Revamp Your Social Sharing Approach
Long gone are the days when having an online presence was enough. With news and trends constantly being shared online, companies have to step up their game. Social media marketing is more than just funny gifs, trendy hashtags and viral material. It is becoming a growing hub where companies can find their newest set of customers. With witty headlines and avoiding all social marketing 'Don'ts', companies can enjoy the many benefits of social media.  

For more information on how to revamp your marketing reports, download our FREE marketing reports.
[Image courtesy of jeshoots.com, unsplash.com, stock.tookapic.com and unsplash.com]