5 Ways to Get the Most out of Business Networking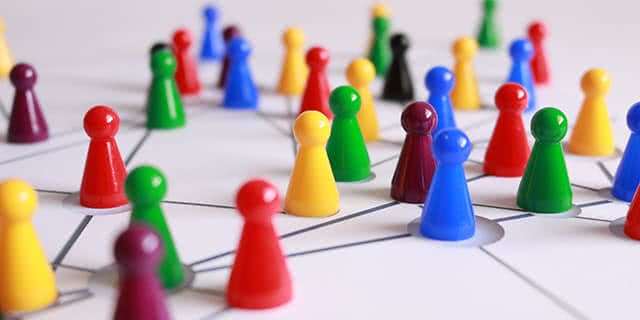 If you've already started full-time work, you might already know how important it is to meet people and make connections for a long-term career. In this technological world where everyone is so connected on many different platforms, knowing the right person may make the difference between landing a dream job…or not.
An important part of meeting the right people and making connections is attending networking events. If you have a hot passion for events that consist of mingling with strangers, then great! However, for a lot of people this isn't the case. Networking can be nerve-wracking, especially if you're new to it.
To help you shine, here are six ways to become an expert networker and get results.
1. Research events, speakers and attendees
If you ask me, any upcoming and unfamiliar event should be prefaced with thorough research. A building anxiety about doing something unfamiliar can be calmed by preparation.
Make sure you study the event through any communication mode possible — whether you received information through email, in a manual or on the official website. Ask questions such as:
Who is the company hosting this event?
What products or services does the company offer?
Who is speaking at this event?
What are the speakers' backgrounds?
Who are the attendees who will be at this event?
What are the attendees' backgrounds?
When you find the answers to these questions, it can help pinpoint what your purpose is an attendee, what you want to learn and more. Then you will have a plan of action and conversation points when arriving to the networking event.
2. Bring your card
No matter what, make sure to have a business card with you that contains a name, position and any form of contact you wish to add. Many people nowadays choose to add LinkedIn profiles or even their Twitter handles to their business cards.
After speaking with someone, don't forget to ask for their card and give them your card in return. Taking these simple steps to make connections may transform your career in the long run.
3. Arrive early
Arriving early to an event where you feel anxious and don't know anyone may seem like it's going against better judgement. If you arrive later, that means more people will already be there. So more people to blend in and start conversations with, right?
Instead, think of it this way. If you arrive to a party late, that means most of the attendees will have found their groups to mingle with, the host will be way too busy to speak with you and you may not know where to turn.
However, when arriving early to a networking event, there will be a smaller number of people around who are eager to meet others and start the night off with conversation, and the company hosting the event may be more available to engage and answer questions. This can start you off on the right foot for the rest of the night.
4. Look for ways to genuinely help others
If successful, networking will be a lot more than smiling, meeting people and discussing work. We network to, hopefully, find questions to answers and solutions to problems. When attending an event, pay attention to what others are saying — they may have a problem with automating their marketing strategies or handling their finances that you can solve.
The best part of this is that when you help others, they tend to be more inclined to help you. A helpful gesture may turn into a huge career improvement in the long run.
5. Follow up after the event
Of course, networking is not effective if you do not reach out to the people you met after the event. Connect on LinkedIn, add them on social media (if they provided that information) and send them a quick email. Reminder: This email does not have to be a time-draining novel. Instead, a few quick sentences expressing how great it was to meet them and that you're available to contact will work perfectly.
Practice makes perfect
If you're reading this, it is probably because networking events make you nervous, and you are far from alone. Not everybody is comfortable selling themselves in a professional manner, and most of us are fearful of making a faux pas.
However, everything becomes easier and more natural the more we practice. If you get out there and make effort, you may be in a completely different place and mindset in just a year from now.
Photo courtesy of Pexels user Pixabay.