From the Community: What is the best CMS for managing a company?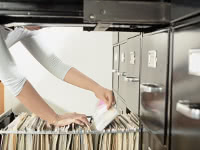 Welcome to Business-Software.com's addition to the blog, a weekly series called From the Community where we highlight questions from our community members. Join us each Friday as we dive into the featured inquiry.
Content management system (CMS) is a term that most people know today. WordPress alone spans more than 60 million websites — nearly 20 percent of the internet. We look at and navigate company content management systems every day. But little does the general public know, building websites is not CMS's only purpose. Essentially, CMS does what its name entails: it manages company content.
For this Friday's From the Community, let's join Aaron B who asks, "What is the best CMS for managing a company?"
To answer this question effectively, let's first evaluate what makes a CMS platform unique as a business tool.
What is CMS?
Features to Look For in a CMS
Multi-site capable
Intranet and extranet capable
Rich media publishing
API integration
Flexible, intuitive workflows
API, plugins and widgets
Content management software platforms steamline and standardize the creation, editing, sharing and databasing of all the content you need to keep a business running. CMS can be an intranet or extranet of information and files, easily accessible and searchable by anyone in the organization.
Information is the essence of modern companies. With the rise of big data, storing and managing massive amounts of content is one of the burdens of a 21st century company. This requires companies to implement greater storage and management capacities in a manner that allows for easy access and real-time monitoring. The database needs to be both structured and unstructured in order to manage the scale and diversity of content.
Today companies of all sizes can benefit from digitally storing files. In essence it's a paperless version of file cabinets, but with the storage capacity of a warehouse.
To delve into a deeper understanding of CMS, let's compare it against a similar, but different, kind of software.
The Difference Between Content Management and Document Management
CMS vs DMS: the similarities
Centralized storage
Makes information easy to find
Supports draft-to-review lifecycle
Information distribution
Allows multiple users to work on the same document
Securely preserves confidential information
It's true: CMS and document management are confusingly alike. They both help streamline information from end to end. They support all phases of a file's lifecycle from drafting to review. Both fully automate and coordinate workflows as well as design templates. And they seem to have the end goal of helping to improve productivity and accelerate time to publish.
But even with all of these similarities, the difference between content management and document management is this: the type of information they manage. Document management works in the realm of documents — hence "document" in its title — like spreadsheets, PDFs and word documents. It digitizes and archives files, tracking and managing new documents throughout their lifecycle. Document management systems often have advanced scanning and digitizing tools that cannot be found in most CMS.
Unsurprisingly,  CMS focuses on digital content.  It manages digital assets rather than documents and focuses more on its unstructured and scalable database. CMS is more about authoring pages directly on the platform to be rendered into a coded page — most likely a web page.
Top CMS Platforms for Managing a Business

One example of an all-around powerful platform is dotCMS, whose enterprise open source edition includes intranet, extranet and portal content. The solution is cloud hosted, multi-site and mobile enabled, including complete API integration and a simple yet flexible workflow. Another popular CMS is Sitecore,

which branches out into customer engagement and digital marketing tools for greater control of the whole business.
Determining the "best" CMS for your file management needs isn't so easy. Like any company, one has to determine what it expects to gain from a CMS. In order to help discover what solution is best for you, Business-Software.com's CMS resource page lists additional reading material on both document management and content management. Some may seek a powerful database to manage knowledge within a company. Or maybe you will find that a CMS is not your solution at all, but a document management system is. Whatever your personal needs are, our Top 10 CMS report will list the solution that captures the vision you have for your company.
Have a question you'd like us to feature in our weekly blog post? Send us an email at marketing@business-software.com or tweet us at @BiznessSoftware with the hashtag #softwarequestion after you've posted your question to the Business-Software.com community and we'll do our best to make it happen.