The Search for a New CRM, Part 2: Researching Solutions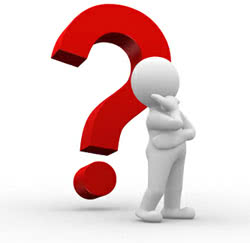 In this second installation of our "Search for a New CRM" series, we research and discuss possible alternatives to our current CRM system, Zoho. Our needs have been identified and desired solution features outlined; the next step in our CRM search is researching and narrowing down the possible choices.
This series will give you a front row seat of our process as we conduct our CRM search. Check out Part 1 to read more about our current CRM situation and what the catalyst was to find a new solution.
Our New CRM Needs
In a nutshell, we need a CRM solution that will give both the marketing and sales departments visibility into what everyone is doing. Some key features both teams want to have are: an activity stream, Google app integration, contact management, reporting, and forecasts.
CRM Solutions to Consider
Based on our needs and our list of features to fulfill those needs, we went out and began researching what CRM systems on the market would deliver what we're looking for. After talking to others, visiting vendor websites, and reading product reviews, a tentative shortlist was compiled.

You can't talk about CRM without mentioning Salesforce.com. It's a leader in the industry with thousands of companies around the world deploying its solutions to manage their marketing and sales processes. It offers great features, many of which include those that we're looking for: contact management, sales deal tracking, collaboration, and reports. Salesforce.com also requires no software to install and can be customized to fit our sales and marketing processes. Plus, it has a ton of social features, both to mine and leverage social data to nurture customer relationships and to use internally to improve collaboration via tools like Chatter.
Possible downsides: there has been talk of Salesforce.com being difficult to use and being relatively expensive, compared to other solutions out there that offer similar functionality.

SugarCRM made the list for its functionality that includes most of the features we need, including customizable forecasting and reporting, social features, activity streams, Gmail and Google docs integration, and others. SugarCRM is also available on-demand in the SugarCRM cloud, another plus since it saves us from having to deal with hardware and software installations. And, the Professional Edition starts at $30 per user per month, much cheaper than Salesforce.com, whose Professional Edition starts at $65 per user per month.
Possible downsides: Users have remarked that setting up and configuring SugarCRM can be a challenge, which is something we want to avoid to ensure higher user adoption rates.

Pipedrive is not necessarily as well-known as Salesforce.com or SugarCRM, but they made the list for 1) its simplicity, 2) its integration with Google Apps like Gmail and Google Calendar, 3) its intuitive and easy-to-view sales pipeline with drag and drop features for easy customization, and 4) its reporting features that are customizable and that allow goals to be set and sales to be easily tracked.
Possible downsides: Pipedrive seems primarily suited for sales teams and managing sales funnels, pipelines, etc. Can it also answer marketing needs? Also, it seems to lack some of the collaboration tools that'll make our sales and marketing teams a more cohesive, integrated unit.

Highrise is another simple CRM solution that seems to be built with features that both the sales and marketing team want and need: the ability to track deals, proposals, and leads; task management that also provides email reminders; and a consolidated view of each contact that includes notes, meetings, and any other activity with that contact—a great way to maintain visibility into each touchpoint that a sales or marketing member may have conducted.
Possible downsides: Highrise lacks a Calendar function; pipeline visualization is also lacking, as are more robust reporting features. Some users have also found that Highrise, while simple to use, may end up being too simple as needs change and business grows. We want a solution that will grow with us, not one that we'll outgrow.

Like Highrise, Base is also a simple-to-use CRM system and includes features to track and manage the sales pipeline, as well as to manage contacts with notes, tasks, and reminders. It has a super-clean interface, making it easy to enter data, see tasks and contacts, etc. Base also integrates with Google Apps and provides free mobile versions of its solution.
Possible downsides: Like Pipedrive, Base seems primarily suited for the needs of salespeople. Can it also answer our marketing needs? And while it integrates with Facebook, that seems to be the only social feature Base provides.
Now that we've done the research and compiled this tentative shortlist, what's the next step in our new CRM search? Contact the vendors to get a better idea of what these features really mean for our team and how they'll improve our processes. Stay tuned for the next installment as we take you through the next steps in our CRM search.
How does your company research new business software solutions to use? What criteria do you use to compile your shortlist? Share your experience in the comments section below.