What to Look for in Real Estate CRM Software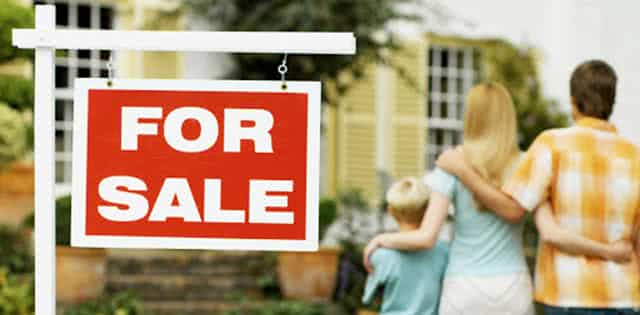 We are all aware of the acquired benefits of having happy customers. Likewise, every successful company today knows the benefits of a strong CRM solution that works to keep customers happy in areas the company cannot achieve on its own. There is no arguing the clear-cut benefits of using a CRM system to manage your customers' relationships successfully; however, what is not so clear-cut is which CRM software system will fit your specific business needs. Not every business is the same, and therefore not every business has the same needs. In no industry is this dilemma as apparent as in real estate.
In real estate, good relationships and a strong client base are everything — in part because a client will likely only buy one or two houses over the span of their lifetime. And to further complicate the company-client relationship, the buying process tends to last months, making it imperative that your agency's CRM software effectively track every step along the way.
Whether you choose to modify a standard CRM platform or invest in a specialized solution for real estate agencies is up to you, but there are pros and cons to each. Below we outline what to look for in real estate CRM software, whether you opt for a standard system or a specialized one.

Customizable Features of Standard CRM
There are many capabilities that a real estate-specific CRM must include, but before we dive into those specifics, let's review an agency's options when considering a standard CRM solution.
Specialized vs. Standard

While it may be cheaper to select a general CRM system, doing so will end up costing you more in the long run if you must tailor it to your specific needs. For example, every CRM system can handle your contacts, but a real estate agency will need to manage specific details such as available properties and email marketing plans. Some standard CRM tools offer specific features for realtors, though you should anticipate hiring a developer to adjust the software platform for your company's needs.
Web-Based vs. On-Premise

Deciding whether or not to install your system on-site or access it via the web is essentially like deciding whether to store your money in cash under a mattress or stash it in the bank. Web-based and SaaS solutions tend to be much more easily accessible and efficient, enabling users to log in even while away from the office. Web-based options also typically provide a lower initial investment with almost immediate setup, although many subscription formats do require users to pay a monthly fee to a third party for continued service. It's also worth noting that the security of the data could be compromised if the hosting company's systems are hacked.
On-premise options can be valuable in specific scenarios, such as if the company wants total control over their data or requires advanced customization, in which case it's easier for developers to have direct access to the software code. The initial investment of an on-premise solution will be higher, but there are no monthly payments to make and typically no pay-per-user pricing, making it possible to earn your initial investment back over time.
Commercial vs. Free or Open Source

Essentially, purchasing a non-commercial CRM application over a commercial option is similar to downloading the free version of the latest trending app — the option is there, but the service will be limited. We wouldn't advise going with the cheaper option and then trying to migrate to a full version once your company begins growing, because the client and information transfer can be grueling and costly. Investing in a full commercial system that can be customized and maintained throughout the lifecycle of your agency is more useful and cheaper in the long run.
Unlimited vs. Per-User Pricing

This one is pretty self-explanatory: would you prefer to pay a flat rate that allows you unlimited users or would you rather pay more as your team numbers increase? The unlimited offer is a license model where you pay once for installation and use, while the per-user model means you pay, well, per user.
What Does a Real Estate Agency Want?
When tailoring your CRM to your agency, many businesses will look for a commercial, specialized CRM solution optimized for real estate that includes property, marketing and referral capabilities. Whether you select a web-based or on-premise option and your preferred type of user license will depend on your unique platform requirements and agency size.
Fortunately for real estate agencies, there's another option to help realtors gain the most from their customer management software: real estate-specific CRM platforms that are designed to manage the processes and information unique to a real estate agency.

Benefits of a Real Estate-Based CRM
Why is a specialized platform so important? On the most basic level, specialized CRM software means less manual work for your agency — you'll be letting the software do the work for you.
The right platform will provide an intuitive and easy-to-use platform that won't require your agency to lose valuable time on extensive training. Taking advantage of cloud options will allow your agency to easily store and share files and enable on-the-go agents to access the system from nearly anywhere. The most modern platforms all have mobile apps compliant with smartphones and tablets that allow for any time, anywhere relationship management.
As far as real estate-specific tasks go, you first want to make sure the system is customizable to your specific sales and marketing needs. Look for tools to automate real estate and sales tasks as well as email marketing campaigns, which will allow you to schedule tasks ahead of time and communicate automatically with contacts. Since referrals are so important for business, you'll also want to ensure your CRM platform helps maintain contact with clients for future sales opportunities. Lastly, make sure your system has a real-time tracking system. This feature will check the rate of emails going out to leads to find out where contacts are in the process, whether that be close to a sale or unresponsive to the current email marketing campaign.

What Will a Specialized CRM Solution Do For You?
Customizing your CRM system for your agency will drastically simplify your sales process. And any system that makes your job easier will allow you to accomplish more each day and empower your business to flourish. With the aforementioned capabilities in mind, here are some tasks that real estate-specific CRM can automate for you:
Gathering information about website visitors and leads
Assigning new leads to particular agents
Archiving and organizing client information such as personal data, requests and requirements, important client events and client notes
Recommending deals that meet specific prerequisites of particular clients
Sending instant automatic emails to clients and realtors with alerts and events

The size or longevity of your company does not matter when it comes to keeping your customers happy. Take the time to set your system up correctly and make sure to assess your company needs before choosing a system in order to maximize the return from your real estate CRM investment. Avoid cutting corners and invest in a customized real estate CRM right away in order to focus your time and effort on the right tasks — and let the software do the heavy lifting.

There are hundreds of CRM options — general and specialized. Check out our unbiased side-to-side comparisons of standard CRM software solutions in our FREE Top 40 CRM Software Report and use the above information to narrow down the options to your CRM shortlist.
[Photo Courtesy of Flickr user Mark Moz]