6 SEO Mistakes that Can Hurt Your Business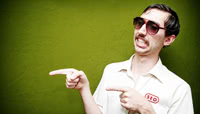 Experts tell you that SEO is the way to go and it is. Search engine optimization is how you get your website noticed by your target customer audience. You can fall back to paid advertising, but it does not have the impact that well-designed content will have on your long-term business growth.
The problem is many people do not know the intricacies of SEO. And there are a few things that, if you do not know them, can hurt your business.
Here are six things you need to know to avoid making mistakes that can seriously harm your business online:
1. Ranking in the top three is no longer optional
It is mandatory. People are used to finding what they want when they want it. When they do a search, they are going to look through the first two or three sites on the list. If your site is not in that top tier, you have a much lower chance of getting someone to visit your website. Work to get to that top level. Your first goal may be to get into the first page, then to those top three spots.
2. Long tail keywords vs. short tail keywords
Many people think that short keywords are the best option when it comes to keyword strategy. The fact is that many shorter keywords are highly competitive and making the top tier of sites is almost impossible. Longer keywords are often less competitive but still have plenty of traffic hitting them. You will have a better chance of making that top three sweet spot with long-tail keywords than with competitive short ones.
3. Highly competitive keywords are out of reach, unless you spend big money to pursue them
Think about how much traffic a keyword like "weight loss" or "diet" gets. Thousands of companies are vying for the top positions for that keyword. Millions of people use that keyword so demand is very high. Unless you have a ton of money to spend on SEO campaigns, it is better to find keywords with plenty of traffic but not that much competition.
4. Bad SEO strategy can actually hurt your company and its search engine rankings
What is bad SEO strategy? These are practices for which search engines actually penalize your site. A great example of this is keyword stuffing. This practice involves stuffing as many keywords as you can into a single page. Some use the same keyword over and over again. Others just give a list of every keyword they can think of. Either practice will get Google and other search engines to penalize your site. That puts you low in the ranks or not anywhere to be found.
5. Comments, likes, and re-tweets are important for SEO
External links to your website content counts for up to 75 percent of your search engine ranking with major search engines. The more comments, likes, and re-tweets you get the more it counts to your search engine ranking. This shows that people see your site as an authority.
Quality content rules, not quantity.
Search engines are becoming smarter about content. They want to rank quality content over poorly written content. They measure this by how many visitors a page sees, how many external links it gets, and by a few other factors. Quantity is not going to rule the day. Quality will.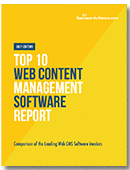 Keep these items in mind when you are working on your SEO strategy. By avoiding these mistakes, you will put your company and your online presence for success. Knowing SEO means knowing the pitfalls that can cause problems. Learn what you need to know to have SEO success.
What CMS powers your website? Find the best CMS with SEO tools using the Top 10 CMS reports. To get updates on topics like SEO, web development and more, follow Business-Software.com's CMS Twitter.