Is Industry-Specific Accounting Software a Bad Idea (Or a Good One)?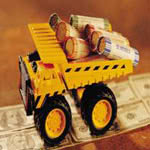 There is an overabundance of great accounting software solutions on the market today- whether you need something for small business, large corporation, specific industry or special circumstances, there's likely an accounting software solution that perfectly fits your needs. Niche industries that are just now embracing the benefits of online accounting solution, such as the construction industry, are especially glutted with a variety of solutions. However, that does not mean that the choice is always straightforward. When it comes to accounting software, the decision to go with a highly specified industry software may seem like the only way to go. But you should not immediately discount the power of more general software vendors right away. So how do you decide? Let us guide you!
The Case for Industry-Solutions: A Custom-Fit System That Understands Your Needs
Construction Accounting software is made specifically for construction companies, and as you might expect, consequently come loaded with a set of features that provide better functionality specifically for the construction industry. Construction accounting programs often provide valuable tools for job costing and estimating in ways that general accounting software do not, which is critical for the successful management of construction firms. Further features like equipment management can help you organize your finances coherently without a lot of effort or time. However, fully-loaded software can be too complex for smaller companies with simpler needs, and an overload of features can be overwhelming and prohibitive to efficient use.
Since all the users of a niche software have similar core needs, the selection process can be somewhat easier when selecting a construction accounting software as opposed to a generic one. While the ratings for a general accounting software usually take into account broad-spectrum usability, using an industry-specific solution guarantees  that the five-star reviews you're relying on to make your decision are coming from people who use the software similar to the way you might use it. Additionally, construction-specific accounting solutions often come as an integrated aspect of more extensive management software suites, giving you the ease of mind that your accounting software will be compatible with your ERP. BuilderTREND and Maxwell ProcontractorMX are two of our favorite construction management systems to check out if you're looking for an integrated solution with some power.

The Case for General Accounting: An Affordable, No-frills Option
One of the biggest benefits in choosing a general accounting software is affordability. Unfortunately, niche software tends to have a high price tag than general solutions, since they're tailored to a smaller industry. For big companies than need the greater customization the price might not be an issue, but for smaller firms this may put industry solutions out of reach- and you don't want the your financial software to end up putting you in the red!
While they might not be as tailored to construction-specific needs, general accounting software still provide great functionality. Many are flexible enough to handle unique needs with a little customizing. Best of all, they are often more affordable than industry-specific software, which makes them a great option for small companies. Xero and QuickBooks are both strong options for small businesses that are customizable enough that you can use them for construction companies without sacrificing functionality.

The Verdict: The Smaller You Are, the Simpler Your Accounting Software Should Be
Big companies can reap the benefits of industry-specific accounting software without feeling the cost too much. But if your firm is small and on a tight budget, a general accounting software like QuickBooks is a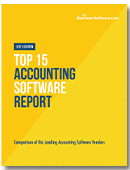 great option that will give you plenty of functionality without breaking the bank. Scalability is key; if you expect rapid growth coming up, then investing in an industry specific solution can be a wise choice to help you handle the complexities of a larger business. The time and energy you save will make it well worth the price tag.
Want more on accounting software? Check out our side-by-side comparison of leading platforms in the Top 15 Accounting Software report. You can also browse exclusive Business-Software.com resources on accounting and financial management by visiting the accounting research center page.