From the Community: CRM with Email Marketing and Landing Page Tracking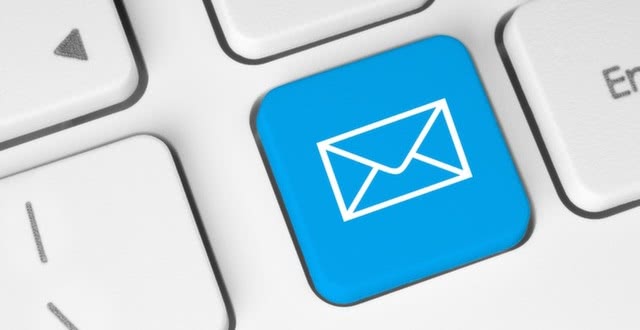 Welcome to From the Community, where we highlight questions from our community members. Join us each Friday as we dive into the featured inquiry.
There's more to the sales process than just making sales calls. There's an entire process of nurturing established clients to make sure they remain clients. Additionally, there needs to be a database of sales leads available for the team to actually work on.
This week's question ties into both those processes. Laura T. asks: "What is a good CRM for 5 users that also tracks landing page leads and does email campaigns (MailChimp) or on its own?"
Let's start answering this by taking a look at what a landing page is and how CRM with email marketing works.
What's a Landing Page?
There are plenty of ways sales-oriented organizations to build up a repository of leads, from networking at industry events to traditional advertising to old fashioned word-of-mouth referrals. One common way of acquiring leads digitally is by capturing data through the use of landing pages.
Think of a landing page as the jumping off point to a piece of premium content like a research report or informational white paper. Generally it's a page designed to facilitate the user in committing to a certain action. For purposes of lead generation this means having the user fill out a registration form with their contact data, which then gets packaged into a lead for the company to follow up on.
It goes without saying that bridging the gap between your CRM database and your landing page data capture is a great way of streamlining the overall sales process.
CRM with Email Marketing
Email marketing is a time-honored way of maintaining engagement with established clients as well as nurturing leads. What email marketing software does is let an organization easily setup and send email correspondence to a target audience.
It sounds simple, but there are plenty of extended functions that come with a modern email marketing suite like MailChimp. Newsletter design templates and customized mailing lists are two of the primary features that'll see the most use.
There's also analytic tools, which can track the rate at which people are opening emails, how long they're spending on them and which embedded links are being clicked on. This is especially valuable if you're marketing any of your lead-generating offers via email.
Recommendations
Microsoft Dynamics CRM


This might seem like a strange recommendation at first, but Dynamics CRM actually has a very strong 3rd party add-on app by the name of ClickDimensions. Billed as a comprehensive marketing automation tool, ClickDimensions rolls both email marketing and landing page tracking into a single package, perfect for companies that don't want to deal with keeping track of several different 3rd party apps (and subscription plans) when handling billing for their software.
ClickDimension's landing page tools let users design their pages without having to have advanced HTML knowledge under theirs. Pages can be rolled straight into marketing campaigns that go straight into Dynamics. On the email marketing front the app has a very impressive drag-and-drop style for creating visually rich email templates. Much like standalone email marketing apps it has built-in options to run A/B testing on individual campaigns as well.
Zoho CRM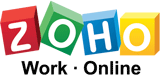 Zoho doesn't actually have a native tool for landing page tracking. What it does have, however, is one of the most impressive selections of 3rd party app integrations in CRM. Unbounce for Zoho provides a great WYSIWYG interface for building landing pages easily as well as a ton of backend features like real-time tracking of page performance and even some sales forecasting functionality.
What Zoho does have native to its CRM offering is an email marketing tool. While pretty limited compared to the panoply of features you get with a standalone app like MailChimp, Zoho's tool is still very effective if you're just looking for the basics of generating templates and organizing your lead database into different distributions.
If you're still looking for additional information on some of the other CRM systems out there, try checking out our exclusive Top 40 CRM Software report. Additionally, pay a visit to the Business-Software.com CRM software resource page, the hub for CRM-related content from us and our network guest contributors.