How UserVoice Won CRM Idol 2013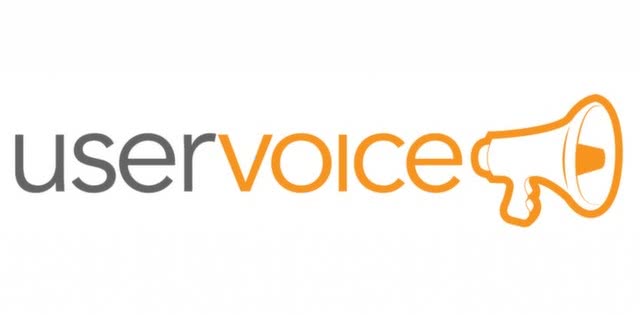 The final vote tallies came in this Wednesday and UserVoice has come out on top in CRM Idol 2013. UserVoice won out over a total pool of 44 companies, and a shortlist of finalists that included some truly great competitors like BlueCamroo and Cirrus Insight.
Despite some stiff competition, though, UserVoice's victory wasn't a fluke. The company played both its technology and marketing hands right, and it paid off.
CRM Idol: How it Works
The Briefing: 45-min presentation to judges on strengths of company and product (21 semi-finalists)
Semi-Finals: 1-hour interview by a judge or team of judges (7 finalists)
Finals: *<5-minute video w/ content decided on by finalist
CRM Idol is the creation of Paul Greenberg, a veteran CRM expert and commentator whose credentials include being the author of Speed of Light: Social CRM Stategies, Tools and Techniques for Engaging Your Customers, president of consulting firm The 56 Group, LLC and Social CRM blog contributor for ZDNet.
The core concept was to have a competitive platform on which "small CRMish" companies would have the opportunity to demo their product to a panel of established experts, "some of the most influential people in the CRM/SCRM world," according to the About blurb on the CRM Idol website. Each contestant company gets 45 minutes to state its case to the panel of judges.
Following a semi-final round the script is summarily flipped and, in true Idol style, the decision for the finalist round is opened up to a 50/50 split between popular vote and an extended judges panel.
The definition of "CRM" that CRM Idol seems to use is much broader than the one used by people like us when we talk about CRM software. It's best reflected in the vast array of different solutions that were in this year's running; everything from a "traditional" CRM suite like Contactually to hybrids like Introhive.
UserVoice itself, as we noted in our Behind the Software interview with the company back in April, is more help desk oriented compared to what we'd typically refer to as a CRM solution. Every product in the running is tied into the process of managing relationships with customers, so it's interesting to see a potential broadening of the term past digitized Rolodexes.
UserVoice: What They Did Right
Like many strong enterprise software products, UserVoice was born out of real-world frustrations with an existing set of tools. As founder and CEO Richard White put it in our interview:
Prior to UserVoice, I was working on a number of SaaS companies myself, most notably with a Y Combinator company called Kiko. We were a small team, and yet we had a very large freemium audience, and we just found it really difficult to use existing tools, message boards, Wiki, and e-mail to communicate with that audience about product development and other issues…

UserVoice was originally kind of a Reddit for customer feedback. Obviously Reddit is a big place these days, and it didn't work for customer feedback to begin with, so we had to tweak it quite a bit. Now we're getting back to our roots and launching a new set of tools to help companies, specifically app and freemium companies, which are now far more prevalent than they were five years ago when we started.
Since getting started in 2008 the San Francisco-based company has won over more than 120,000 client organizations including Microsoft and Rackspace.
Here are 3 of the strengths that contributed to UserVoice's victory this year:
A solid product: This one's obvious. You can have the best presentation skills and sales chops in the world, but you can only put so much polish on a lemon. UserVoice's system hits a sweet spot of clean, accessible design aesthetic combined with real-deal features like templated email blasts, knowledge base building and Instant Answer for servicing customer queries by adding Autocomplete-like search string completion for the person typing out the question.
Consumer-savvy presentation: One thing consumerization of IT has done is make presentation more important than ever. Not only is UserVoice's UI much more down to earth and accessible compared to what you'd see from many legacy or even mid-range solutions in its space, but the same design philosophy also applies to
A Great Finalist Video: One of the requirements for all CRM Idol finalists is to create a short video to sell voters and judges on their product. UserVoice took this idea and ran away with it, putting together a well-planned, cleverly edited 3:45-minute piece that put sincere customer testimonials at its heart.
While a publicity boost can sometimes be a good enough perk in and of itself, the prizes for CRM Idol goes the extra mile when it comes to prizes. The winner can take up to six prizes out of a very impressive list of stuff that includes free consulting sessions, media coverage, meetings with venture capital groups and discounts on technology.
Whichever prizes UserVoice goes for the next story is whether it can use them to maintain its current momentum going forward into 2014. You can check out the acceptance speech on Youtube.
For more information on other CRM solutions be sure to check out exhaustive Top 40 CRM Software report.