Business Software Week in Review: Week of July 23-27, 2012
Business Software Week in Review gathers the most interesting news items from the past week in one convenient post. Go into the weekend knowing you didn't miss anything important this week.
Apple Releases OS X Mountain Lion
On Wednesday Apple debuted the latest update for its OS X operating system. The upgrade adds greater integration with data from other Apple devices like iPhones or iPads. Similarly, the iCloud system allows users to now access their data and associated programs on a variety of different devices.
Reviews from sources like Macworld and The Wall Street Journal described a number of the functions and general aesthetics of Mountain Lion as a merging of elements from iOS, Apple's mobile device operating system, with OS X.
VMware Nicira Buyout
July is shaping up to be a month of high-priced acquisitions in the technology world as computer and network-virtualization specialists VMware announced on Monday that they're prepared to purchase network virtualization company Nicira for $1.26 billion. Just earlier this month Microsoft finalized its purchase of noted enterprise social vendor Yammer for $1.2 billion.
Both Nicira and VMware have spent the past several years pushing the field of software-defined networks (SDN). On Monday VMware CTO Steve Herrod stated on his company blog that the purchase would facilitate the company's vision of the software-defined datacenter as being key to the further growth of cloud computing.
Cisco Layoffs
Cisco Systems said this week that it plans to cut 1,300 employees, a full 2% of its total workforce. The cuts were explained as a cost-saving measure in response to economic conditions and to simplify operations.
With Cisco's earnings down 11% this year some analysts have expressed doubts as to whether the cuts would be sufficient to address Cisco's ongoing problems. The cuts, which have been ongoing since last year, also bring up the question of whether Cisco, a vendor of traditional networking tools, is equipped to address the maturation of newer cloud-based SDN alternatives.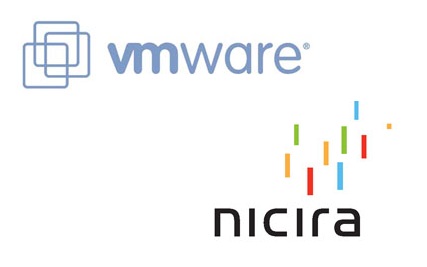 Asana raises $28M in funding, valued at $280M
Asana, developer of the eponymous task management software, enjoyed a good week, raising $28 million in venture funding, which values the company at around $280 million total. Noted technology investor Mitch Kapor as well as groups Andreesen-Horowitz, Benchmark Capital, and Founders Fund contributed to this second round.
Additionally, PayPal co-founder and Founding Fund managing partner Peter Thiel will join Asana's board of directors.
Cloud Concerns Over Google Talk, Twitter and Azure Outages
Thursday saw three cloud-based applications face technical problems as many users of Google Talk, Twitter, and Microsoft Azure all suffered some degree of service outages. Problems with Azure, Microsoft's cloud computing platform, were focused around Western Europe, while Google and Twitter saw problems in various parts of the globe.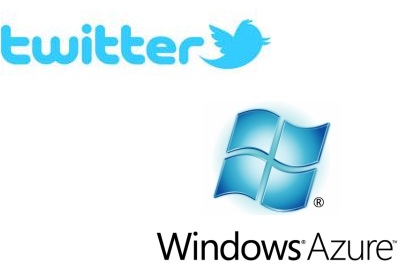 This Week on B-S
This week we sat down with Eric Berg, vice president of products at Okta, and CumuLogic co-founder and VP of Products Rajesh Ramchandani to find out more about providing security for cloud networks and using Java to build an entire platform-as-a-service solution. As part of our profiles series on social enterprise solutions we checked out developer Buddy Media, just purchased by Salesforce.com last month for $800 million, and long-time Microsoft partner and SharePoint stalwart NewsGator. In the CRM/marketing automation segment we profiled cloud-based email service SendGrid.
In case you missed it, make sure to check out our Wednesday article on why Business Intelligence–and having the right analytics software to sort it–is important for virtually every enterprise. On the flip side, you can take a look at some cautionary tales of ERP implementations gone wrong. We also took the opportunity to address a question we've gotten quite a bit in our Community section and set up Sage ACT! against SugarCRM and Salesforce.com in a two-on-one duel of the CRM solutions. We concluded the week on Friday with a Mobile App review of a rather large software update to iPhone's contact management app Savi People.