Business Software Week in Review: Week of July 30 – August 3, 2012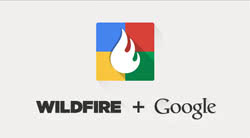 Business Software Week in Review gathers the most interesting news items from the past week in one convenient post. Go into the weekend knowing you didn't miss anything important this week.
Google Snaps Up Wildfire
Google is extending its social capabilities with its acquisition of Wildfire Interactive, Inc., a software developer that enables brands to run and monitor campaigns across social media networks, including Facebook, Twitter, Google+, Pinterest, LinkedIn, and YouTube.
Though no price was disclosed, Bloomberg's report on the Wildfire acquisition indicates that Google will pay $250 million plus performance incentives for the startup that was founded in 2008 and has since grown to service thousands of businesses, including 30 of the top 50 global brands such as PepsiCo Inc. and Cisco Systems.
With this acquisition, Google hopes to provide "a platform for brands to manage their pages, apps, tweets, videos, sponsorships, ads, promotions and more, all in one place."
With recent acquisitions of other social marketing platforms like Buddy Media, Wildfire was one of the few remaining social start-ups in this space. Google's acquisition is not expected to disrupt or change any of the services Wildfire currently offers, such as ad buying, page management, feed publishing, analytics, social app and contest development, and social monitoring.
Salesforce Extends Capabilities of Productivity Tool Do.com

Launched in November 2011, Do.com is a social productivity tool that is part of Salesforce.com's product portfolio. Features include project tracking, task creation and assignment, notes, and more. Built to help small and medium-sized businesses improve productivity and collaboration, Do.com will extend its capabilities to include deal tracking; social integration with Twitter, Facebook, Google, and Salesforce; a contacts sheet; and an Android app.
These new features are currently in private beta to allow Do.com developers to iron out all the bugs. Once they are live, Do.com will move from being a free tool to a freemium app.
Oracle Acquires Xsigo Systems

Continuing its acquisition shopping spree, Oracle announced this week that it would acquire Xsigo Systems, a network virtualization startup founded in 2004. Xsigo provides solutions that enable companies to connect any server to any network and storage, simplifying cloud infrastructure management and operations.
Oracle's acquisition of Xsigo Systems means that Oracle will be able to provide a complete set of virtualization functionality for cloud environments. Oracle already has an established portfolio of network and server products and Xsigo Systems' software-defined networking solutions will extend those capabilities to allow customers to dynamically reallocate compute, storage, and network resources.
Earlier this year, Oracle also completed acquisitions of Skire, Involver, Taleo, Vitrue, and Collective Intellect.
Dropbox Fumbles Cloud Security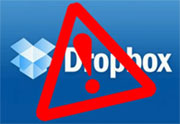 Dropbox, a leading cloud storage provider, drops the ball again in cloud security, suffering from more breaches in its service. As recently as April, a security hole was found in Dropbox's iOS app. The flaw? Anyone with physical access to your phone could copy your login credentials since Dropbox stored this information in unencrypted text files.
In the latest Dropbox security error, usernames and passwords stolen from other websites were used to sign into a number of Dropbox accounts. In a more egregious breach, a Dropbox employee account was broken into with a stolen password, resulting in spam being sent to several users' email addresses.
Since discovering the breach, Dropbox has put up additional controls and is also recommending its users to take certain steps, such as implementing two-factor authentication to log into their Dropbox account.
HP Wins in Suit against Oracle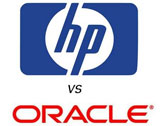 A state judge ruled in favor of Hewlett-Packard's case against Oracle, who sued for breach of contract when Oracle announced in March 2011 that they would cease software development for the Itanium microprocessor, which is an integral part of many of HP's server platform products.
Judge James P. Kleinberg of the Santa Clara County Superior Court sided with HP's claim that Oracle is contractually obligated to continue to support servers that run on Intel's Itanium chips. This contract was originally part of an agreement that was hashed out during Mark Hurd's move from CEO of HP to Co-President of Oracle.
Under the judge's ruling, Oracle must port its products to HP's Itanium-based servers, without charge. Oracle plans to appeal the court's decision.
This Week on Business-Software.com
We took a look at the best free web conferencing services and delved deeper into a Business-Software.com Community question covering the top criteria for evaluating Web CMS. We also conducted Q&As with two of the hottest companies in their respective segments, SugarCRM, an open source CRM solution, and Bromium, a hardware virtualization provider. In addition, we gave our perspective on VMware's purchase of Nicira; reviewed Lemon App, a receipt tracking and expense reporting tool; and took a closer look at Sprout Social, a social media monitoring application. Finally, we provided some tips on how to avoid CRM implementation failure and the hidden costs of ERP software.
Want to access more information on top industry trends and news? Browse our complete collection of software news by visiting the News & Trends section of the Business-Software.com blog.