LANDesk Service Desk Review
Product Snapshot
Technology
SaaS, on-premise or hybrid delivery
Customer Focus
Midsize to Global IT Departments
Select Customers
Diagonal Consulting, Hoffman Enclosures, Baptist Health, Nominet, Northern Illinois University, Technicolor, London Borough of Hillingdon, Leicestershire Health Informatics
About LANDesk Service Desk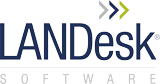 Relationships among customers and employees thrive when IT service delivery is provided with the proper service management tools to bolster productivity, foster efficiency, lower costs, mitigate risk and increase control. Service Desk by LANDesk offers an integration-ready, quick-setup, customizable deployment that's ITIL-verified for supporting streamlined incident, problem, change and release workflows with a simple, one-stop-shop solution. LANDesk's easy-to-use automations decrease IT reactiveness and replace it with something much better: a focused, informed and, most importantly, proactive system.
About LANDesk
With end-user computing environments becoming ever more demanding due to factors such as mobile, LANDesk understands the modern IT department and its perpetual quest to lower costs, mitigate risk and prop up productivity. With 750 employees in 18 countries across the globe, thousands rely on LANDesk's single console, cross-platform, lean infrastructure, and ITIL-based automation that's backed by 24 approved patents. With solutions for endpoint security, lifecycle, and and IT service management, LANDesk is consistently ranked by research firms like Forrester and Gartner as the industry frontrunner for saving over $30,000 per 100 users per year on average (IDC) and producing an average ROI of nearly 700% over 3 years.
LANDesk Service Desk Key Features
Incident and Request Management
Capabilities that do more than typical IT solutions, like process creation for facilities and HR
From service requests to process queries, LANDesk provides quick-setup templates for rapid call logging and incident handling
Use internal incident info to quickly customize procedures with Process Designer, used throughout the product for incident, problem, change, etc.
Problem, Release & Change Management
Problem Management: Out-of-the-box procedures help record progress toward discovering the systemic cause of the problem, gauging patterns, and arriving at prognosis using simple, relevant activities
Release Management: Hardware and software systems evolve efficiently when solution release is smooth. From beginning to end, LANDesk provides better deployment across the enterprise, making IT the hero instead of the villain
Change Management: Keep a firm grip and handle changes without disrupting service while at the same time making sure that closed problems make their way back down the service chain in an efficient manner
Request Fulfillment
Service Desk helps IT choose from a list of template requests for fulfillment according to predefined processes
End users can choose Self Service or Service Catalog to open their request after relevant services have been filtered to them
Process Design is capable of sending requests through multi-level authorization, deployment, validation, and subscription
Service Portfolio Management
Standardizes service lifecycle process and thus reduces the cost of service by making sure proposed service is validated via demand, provider selection, financial scrutiny, provision model, HR and IT resourcing
Increased strategic alignment via increased standards and organization
Enables repeatable and scalable procedures for managing a catalogue via process focus
Certified for ITIL v3
Capabilities for all 15 PinkVERIFY 3.1 toolsets, the most trusted tool certification program across the globe
Completes all criteria for PinkVERIFY's core, general, and integration process assessments
LANDesk Service Desk Screenshots
LANDesk Service Desk Videos